Dyna-Mac gets order to build FPSO topside modules
Singapore's Dyna-Mac has secured a fabrication project from a Chinese company for a total provisional contract sum of S$114 million (about $84.3 million).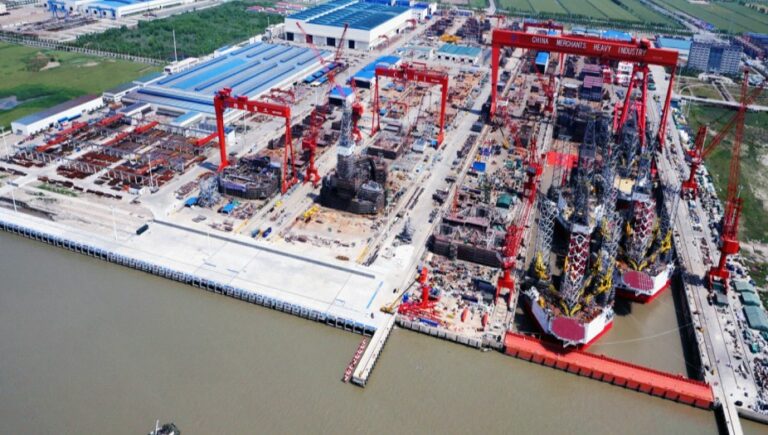 The fabrication project was awarded to Dyna-Mac by China Merchants Heavy Industry (Jiangsu) Co. Ltd. (CMHI).
The contract with CMHI is for the supply, fabrication, and construction of topside modules to be executed by Dyna-Mac's joint venture company (JVCo) in China. To remind, Dyna-Mac entered into a JV with CMHI back in April 2020 to engage in the business of engineering, procurement, construction and pre-commissioning works for topside modules, turrets and topside modules integration, and onshore modules.
"The new contract award following JVCo's successful completion and loadout of the FPSO Sepetiba topside modules is a testament to the JVCo's win-win partnership in providing a one-stop solution, i.e. modules and vessel, for our clients", the company said.
The Sepetiba FPSO is owned by Dutch operator SBM Offshore and will be chartered to Petrobras for deployment at the Mero field in the Santos Basin, 180 kilometres offshore Rio de Janeiro. SBM has recently closed a $600 million bridge loan facility for the financing of the construction of FPSO Sepetiba.
Beyond the partnership on FPSO topside modules, Dyna-Mac is also working closely with CMHI to pursue LNG and green energy modules projects.
In recent company news, Dyna-Mac in June said it had secured additional work scope from existing customers, for a total provisional contract sum of S$8 million (about $6 million), and completed projects and loaded out modules.
Back in May, Dyna-Mac was hired by BW Offshore to build topside modules for an FPSO, which will operate for Santos on the Barossa gas field located offshore Australia.