Elliott attempting to prevent Chevron's takeover of Noble Energy
Paul Singer's investment management firm Elliott Management will push for Noble Energy to abandon plans to sell itself to oil major Chevron, believing that the deal undervalues the oil and gas producer.
Bloomberg said in an article on Wednesday, quoting people familiar with the matter, that Elliott Management – ran by billionaire Paul Singer – believes the takeover was done at the wrong time for the wrong reasons.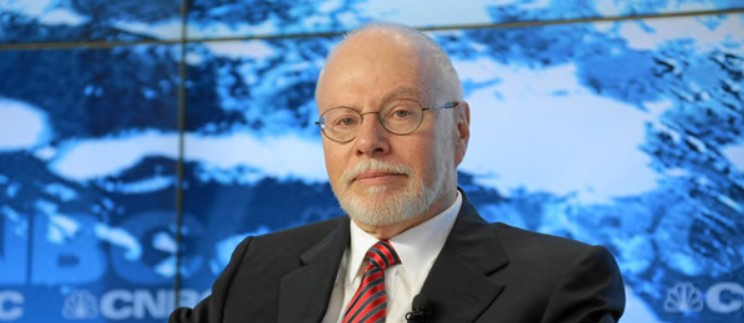 Elliott believes the company is better positioned to benefit from a recovery in oil prices on a standalone basis and should consider selling its Mediterranean assets when that happens, sources said.
Singer takes stake in Noble Energy
The stake was disclosed in a filing on Tuesday with the U.S. Federal Trade Commission. Noble Energy and the New York-based Elliott Management were granted early termination under the FTC's Hart-Scott-Rodino Act.
Under the Act, when an investor buys shares in a company above a certain threshold it can hold discussions about such things as strategy or management changes.
Even though the fund made a filing to the Trade Commission, the size of the stake and Elliott's intentions aren't known.
What is known is that Elliott built its position after the deal for the acquisition was announced, and owned all of its shares in Noble Energy before the record date to vote on the deal.
Chevron-Noble deal
To remind, Chevron entered into a definitive agreement to acquire all of the outstanding shares of Noble Energy in an all-stock transaction valued at $5 billion, or $10.38 per share, in July.
In aggregate, upon closing of the transaction, Chevron will issue approximately 58 million shares of stock. The total enterprise value of $13 billion includes net debt and a book value of non-controlling interest.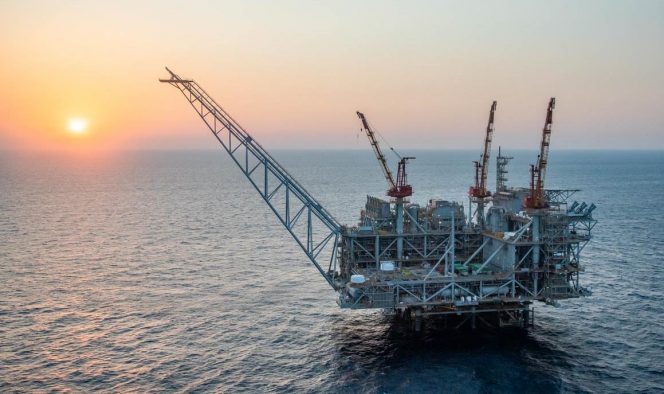 At the time Chevron said that the acquisition of Noble Energy provides the company with low-cost, proved reserves, and attractive undeveloped resources.
The transaction has been unanimously approved by the boards of directors of both companies and is expected to close in the fourth quarter of 2020. The acquisition is subject to Noble Energy shareholder approval.
Fair or not
Braden Reddall, a Chevron spokesman, told Bloomberg in a statement: "We believe our offer represents a fair value for the business and that the transaction will create long-term value for shareholders of both companies".
He also added that the company still believes that the transaction would close in the fourth quarter.
While the deal was struck at roughly a 7.5 per cent premium to where Noble's shares were trading, it was made after the stock lost about 60 per cent of their value since the start of the year amid a rout in oil prices and the outbreak of the coronavirus.
Elliott believes members of Noble's management stand to make about $88 million in various forms of compensation from the deal, including $60 million for senior managers, Bloomberg's sources said. The investor also believes that Noble investors received a poor ratio of Chevron shares and so won't benefit from a recovery in oil prices as they would if the company was a standalone entity.
Noble's shareholders are scheduled to vote on the deal on 2 October 2020. The agreement carries a $176 million termination fee that is payable by either party under certain circumstances if the transaction isn't consummated, according to a regulatory filing. This isn't payable if Noble's investors vote down the deal.
Elliot Management's history of stirring the pot
This is not the first time that Elliott asked for changes in some of the world's largest companies. Earlier this year, Paul Singer took a stake at Twitter. One of his first moves was to attempt to replace Twitter CEO Jack Dorsey and grab four board seats.
Singers reasoning for this was Dorsey's desire to move to Africa and splitting his time running both $26 billion-worth Twitter and $36 billion-worth digital payments company Square.
Also, Elliott Management built up over a $2.5 billion stake in Japanese conglomerate SoftBank Group, intending to push the tech giant to make changes that would boost its share price.
In 2019, Paul Singer's Elliott Management took a $3.2 billion stake in the communications giant AT&T and sold its stake in Sempra Energy for a 35 per cent profit compared to the acquisition price of its stake in the company in 2018.
As for the man himself, Singer is worth $3.6 billion according to most recent data from Forbes. He founded Elliott Management in 1977 with $1.3 million. The firm now has around $40 billion in assets under management. He has also been the owner of the AC Milan football club since July 2018.