Elvir Dzanic taking over the reins at Wallenius Sol
Elvir Dzanic, the current CEO of Göteborgs Hamn AB, will be the new CEO of shipping company WALLENIUS SOL when Ragnar Johansson hands over the baton.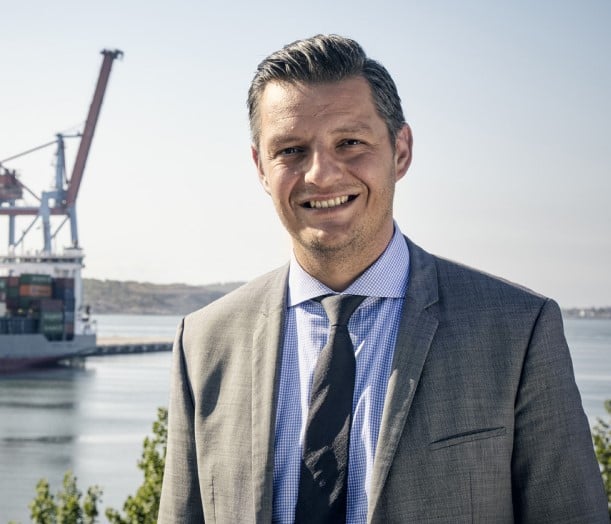 Johansson plans to step down from his post as CEO of the Swedish shipping company to focus on developing the company's business.
"Being part of this journey feels really exciting and challenging. For me, WALLENIUS SOL is so much more than a shipping company – it's an infrastructure initiative and a guarantee of ongoing industrialisation in northern Sweden and Finland," says Dzanic.
Elvir Dzanic, who has a degree in shipping and logistics and a wealth of experience from both international and Swedish transport industries, will take up the post of CEO of WALLENIUS SOL in the summer of 2023.
"I am pleased to hand over the CEO role to Elvir. The plan has always been that I would start up WALLENIUS SOL and then hand over the baton. However, I am not leaving completely, but will continue to work part-time to develop WALLENIUS SOL's business," says Johansson.
Alongside his work at WALLENIUS SOL, Ragnar Johansson will continue with his external board assignments.
"My ambition is to further develop the company for its long-term expansion and to ensure that we grow in line and symbiotically with the ongoing development in northern Sweden. And of course continue to find solutions and create value for our customers," said Dzanic.
Since WALLENIUS SOL was founded in 2019, the shipping company has created a sustainable infrastructure at sea and become an enabler for Swedish and Finnish basic industries.
In 2022, the shipping company took delivery of two state-of-the-art vessels. The two ships are Baltic Enabler and her sister ship Botnia Enabler, and they each have a deadweight of 28,000 tonnes.
The multi-fuel vessels have the capacity to run on LNG, LBG, diesel, and synthetic diesel. The 1A Super ice class ships have a cargo capacity of 6,442 lane metres (962 TEU) with room for trailers, containers, industrial loads and high or heavy project loads.