EMGS eyes multi-client survey in Barents Sea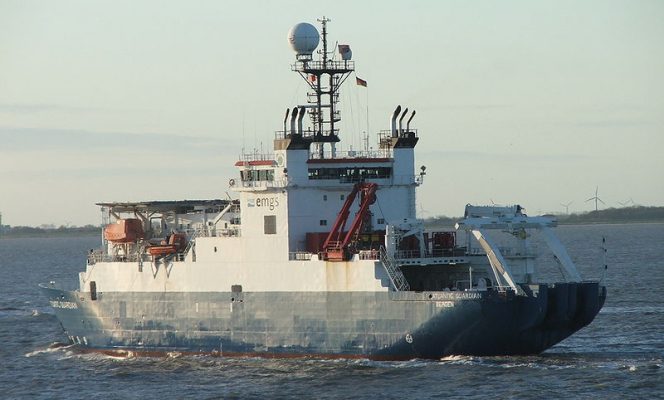 ---
Norway's Electromagnetic Geoservices (EMGS) has received a letter of intent for a fully pre-funded multi-client survey in the Norwegian Barents Sea.
Announcing the letter of intent on Saturday, March 23 EMGS said that the total value of the letter of intent was approximately $2.5 million.
The company will mobilize the vessel Atlantic Guardian to carry out the survey, and expects to complete acquisition work within the second quarter of 2019.
The Atlantic Guardian is a specialized vessel for cable laying, seabed mapping, and ROV survey. It was built in 2001 and received a major upgrade in 2014.
According to the latest AIS data, the vessel is currently located in the UK sector of the North Sea, heading to Fosen, Norway where it is expected to arrive on March 29, 2019.
Late last year, Atlantic Guardian was mobilized for an assignment in South America for a survey which was expected to last between one and two months. The total value of the contract was approximately $8 million.
Offshore Energy Today Staff
Related news
List of related news articles