EMGS mobilizing 'Atlantic Guardian' to S. America
Electromagnetic Geoservices has said it will soon mobilize a survey vessel to South America, ahead of the expected contract signing.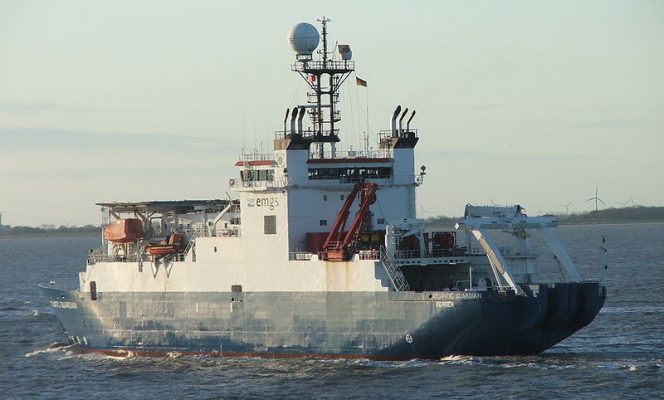 The Oslo-listed company on Thursday said that it was engaged in the final stages of a contractual exchange for a proprietary data acquisition survey with an undisclosed customer.
Per EMGS, the survey will take place in South America with an expected duration between one and two months.
"The company will be mobilizing the Atlantic Guardian shortly, at the request of the customer," EMGS said.
Furthermore, EMGS said that under the agreed terms the company would be compensated for the mobilization and demobilization costs in the event no contract is awarded.
Related news
List of related news articles