Enauta halts output from Brazilian well in preparation for 'minor repairs'
Brazilian oil and gas company Enauta has stopped production from one of the wells at the Atlanta field, located offshore Brazil, to carry out – what it describes as – minor repairs in the production line.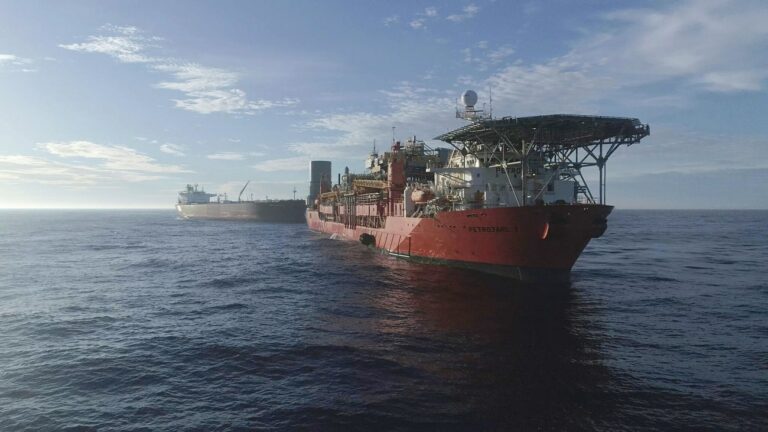 Enauta revealed on Tuesday that production was temporarily interrupted at dawn at the well 7-ATL-2HP-RJS, which had been producing around 3,300 barrels per day. The company explains that this interruption is due to a "minor repair in a production line on the surface."
The Brazilian player further says that the Atlanta field, located in the Santos Basin, is currently operating with a production of around 8,500 barrels of oil per day. Enauta expects the repair will be completed in the next few days, which will allow the well's production to resume.
The production at the field has been shut down several times since the wells came on stream. The most recent one occurred in January 2022, when the production from the field was stopped to complete the repair of a production line on the FPSO Petrojarl I.
While the repairs were completed the following week, a Covid-19 outbreak hampered the restart of production. As a result, the production from the second well on the Atlanta field resumed in February 2022. At the time, the third well on the field was on track to resume production in mid-2022.
Enauta Energia S.A., a wholly-owned subsidiary of the company, holds a 100 per cent interest and operates the Atlanta field, which has been producing since 2018 through an Early Production System (EPS) – comprising three wells connected to the FPSO Petrojarl I.
When it comes to the latest developments related to this field, it is worth reminding that Enauta confirmed the approval of the Full Development System (FDS) for the Atlanta field in late February 2022.
The Brazilian firm also inked a firm contract with Malaysia's Yinson for the provision, operation and maintenance of an FPSO vessel to be used at the field.
The following month, Enauta confirmed it was engaged in talks with Australia's Karoon Energy for the partial sale of its interest in the Atlanta field, which is in line with its strategy – disclosed in April 2021 -to find new partners for the development of this field.