Enauta shuts down two wells on Atlanta field due to pump failure
Brazilian oil and gas company Enauta has stopped production at two of its three wells in the Atlanta field, located in Block BS-4 offshore Brazil.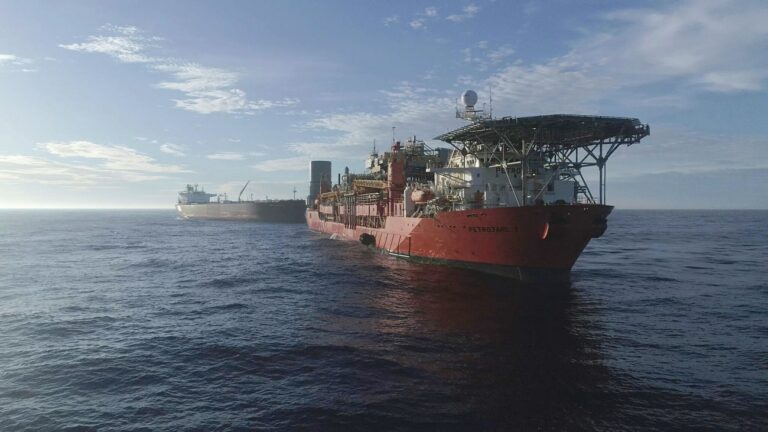 Enauta said on Monday that production from its Atlanta field offshore Brazil was affected by a failure in the pumping system at two wells.
According to the information provided by the company, the Atlanta Field is currently producing oil through one well only.
"Two wells stopped production in the last few days. This afternoon, the company diagnosed a failure in the pumping system of those two wells. The first well is expected to resume production in the second half of this month and, thereafter, the field will have two producing wells", Enauta stated.
The second well is scheduled to restart production in August 2021 and the field will be producing from three wells from then on. The deadlines for the resumption of production in the wells consider boarding restrictions imposed by COVID-19. All three wells on the Atlanta field are producing via their connection to the Petrojarl I FPSO.
To remind, Enauta completed the transfer of a 50 per cent stake in the Atlanta offshore field, previously held by Barra Energia, in late June. The approval from the country's authorities to take over Barra Energia's stake was received in April.
At the time of the takeover, the field was operating via two wells. Enauta announced a restart of the third as well as an increase in production from approximately 9,000 to 18,000 barrels of oil per day immediately. It hoped to achieve nearly 22,500 barrels of oil per day after the entry of the third well – an all-time high for Enauta. This latest shutdown has been a setback for the company in that regard.
The company also stated in late June that activities were underway to expand the water treatment capacity of the FPSO and increase oil production, with the first phase expected to be concluded by the end of this year. Enauta is also evaluating the possibility of anticipating the drilling of the fourth well in the field.
Earlier this year, Enauta initiated the bidding process for the FPSO for the full development system of the Atlanta field.
The bidding considers an FPSO with a capacity to process 50 thousand barrels of oil per day, to which six to eight producing wells will be connected, including the three wells already in operation in the early production system.