Energean starts flow testing at Karish gas field
Oil and gas company Energean has achieved a milestone in the commissioning process of its Energean Power FPSO on the Karish offshore gas field, which has been a source of dispute between Israel and Lebanon.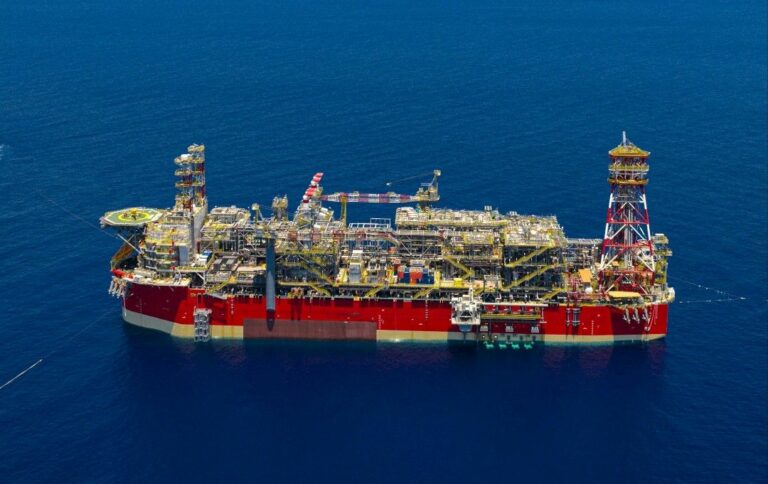 In a social media update on Sunday, Energean confirmed "an important step" in the commissioning process of the FPSO Energean Power.
Namely, following approval received from the Israeli Ministry of Energy to start certain testing procedures, the flow of gas from onshore to the FPSO has commenced, the company said.
The Energean Power FPSO crossed the Suez Canal as the first vessel of its type to do that and reached the waters offshore Israel in early June 2022. The vessel was delivered by Sembcorp Marine's Admiralty Yard in Singapore. The arrival of the vessel meant the Karish project remained on track to achieve the first gas in 3Q 2022 but it also triggered a warning from Lebanon against any activity in the area due to the belief that the gas field is located within disputed waters.
The vessel was then moored to the seabed and connected to the risers as planned.
About a month ago, Energean said it was on track to deliver the first gas from the Karish development project "within weeks."
The Energean Power FPSO will have a gas treatment capacity of 800 MMscf/day (8 BCM/per annum) and liquids storage capacity of 800,000 bbls.
The talks between Israel and Lebanon related to the disputed maritime borders are ongoing and, as reported by Reuters, Israel last week Israel rejected revisions to a draft agreement on the demarcation of the two countries' maritime borders.
Also in Israel, Energean last week made a commercial gas discovery with the Hermes exploration well in Block 31 and moved on to drill the next well in the campaign. This came only months after a gas discovery within the Athena exploration well in Block 12.
The company is now drilling the next well in the campaign, the Zeus structure, also on Block 12. The well is being drilled using the Stena IceMAX drillship.