Eni teams up with IRENA to speed up energy transition
Italian oil and gas company Eni has entered into a three-year partnership with the International Renewable Energy Agency (IRENA) to collaborate in the promotion of renewable energy and accelerate the energy transition, particularly in countries that export fossil fuels.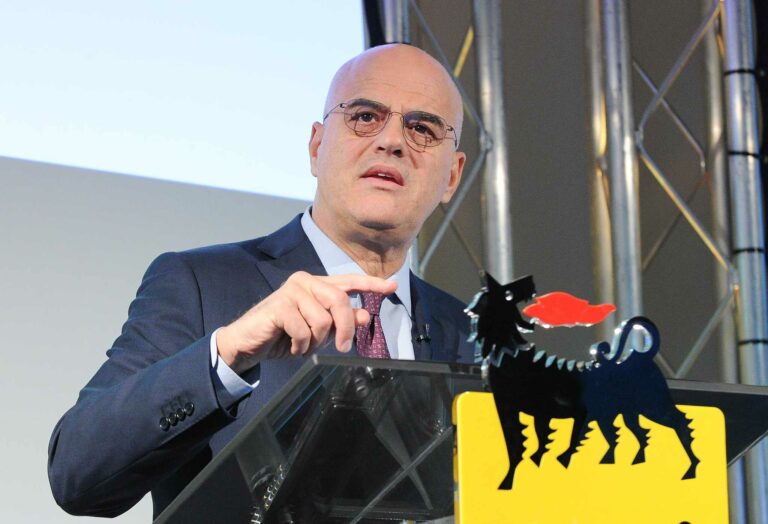 The agreement has been signed by Eni's Chief Executive Officer, Claudio Descalzi, and IRENA's General Director, Francesco La Camera, at a time when Milan is hosting the "Pre-COP 26" preparatory ministerial meeting, Eni said on Thursday.
Under the agreement, Eni and IRENA will work together on accelerating energy transition and renewable energy development in fossil fuel exporting countries, as well as to identify barriers to private sector investment in renewable energy in countries where Eni operates and promote solutions in coordination with governments.
Specifically, Eni and IRENA will promote the integration of the African continent into the biofuel value chain through institutional capacity building, agribusiness and industrial development initiatives aimed at the production of advanced biofuels, helping the decarbonisation of the transport sector and promoting development opportunities.
Eni believes this will allow it to contribute to the decarbonisation of African countries' energy mix, leveraging renewable energy sources to reduce the use of fossil fuels in power generation. Furthermore, Eni sees it as an opportunity to strengthen the dialogue with IRENA, share its expertise and portfolio of technology solutions, enhance its international role in the energy transition, and contribute to the institutional debate on energy policies that the agency promotes.
Like many oil and gas players, Eni has already committed to achieving carbon neutrality by 2050 with full decarbonisation of products and operations achieved through biorefining, circular economy, efficiency and digitalisation, increased capacity from renewables, blue and green hydrogen, carbon capture, utilization and storage (CCUS) projects and REDD+ initiatives.
Eni's Chief Executive Officer, Claudio Descalzi, said: "The agreement with IRENA is a step forward Eni's pledge to reach net-zero by 2050, as it leverages renewables and other technological and industrial solutions to successfully face the energy transition".
IRENA's General Director, Francesco La Camera, said: "We have reached a critical moment in the energy transition, one that requires the commitment and active participation of energy actors from across the spectrum. It is in the interests of big oil companies and fossil fuel exporting nations to embrace the transition and seek a leadership position in it".
He also pointed out that the partnership would reinforce common efforts to advance the low-carbon agenda in the decade of action.
Eni has also recently teamed up with the UAE's Mubadala Petroleum for collaboration in energy transition-related initiatives, including the fields of hydrogen and CCUS. The scope covers potential joint opportunities in the Middle East, North Africa, South East Asia, and Europe and other regions of mutual interest.
When it comes to efforts to accelerate the energy transition from the IRENA's side, the international agency in June this year agreed with the Moroccan government to work closely on advancing the green hydrogen economy.
It is worth mentioning that a recent report by IRENA has found that boosting offshore renewables will accelerate the energy transition and allow G20 countries to build a resilient and sustainable energy system. The report has also outlined specific courses of action to make this happen.