Equinor adds extra well to Odfjell rig backlog
Norwegian oil and gas giant Equinor has exercised one additional well for the Odfjell Drilling-owned Deepsea Atlantic rig.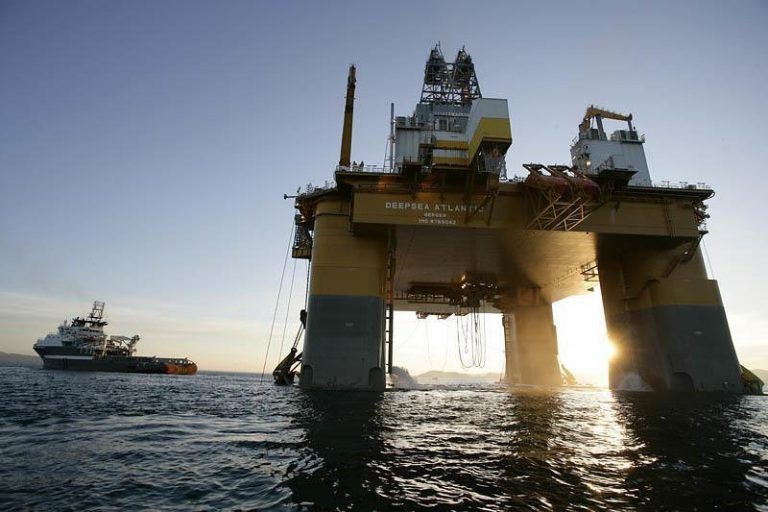 Odfjell Drilling said on Monday that the well has been exercised under the Continued Optionality mechanism in the contract entered into between the companies in May 2018, as part of the overall Master Frame Agreement.
The rig owner said that the work will start after the completion of the current scope estimated to be in 3Q 2021.
The commercial terms are materially similar to the Deepsea Atlantic's Johan Sverdrup Phase 2 contract, which is expected to start in early 1Q 2022.
To remind, Equinor and Odfjell Drilling in July 2020 signed a letter of intent for the Deepsea Atlantic to drill 12 wells during phase 2 of the Johan Sverdrup field development in Norway, following its work on phase 1.
The drilling period is scheduled to start at the beginning of 2022.
In August 2020, Equinor decided to use the Deepsea Atlantic for three offshore wells, exercised under the continued optionality mechanism in the 2018 contract. This is also a part of an overall master frame agreement.
The work under this deal was scheduled to start following the completion of the rig's then current scope, which was estimated to be in the fourth quarter of 2020.
Come December 2020 and Equinor exercised two new wells for the Deepsea Atlantic, scheduled to start around 1Q 2021. In January 2021, Equinor exercised an option for another well for the rig, which was scheduled to start in the second quarter of 2021.
In March 2021, Equinor again exercised an option for one more well with an estimated start in the second or third quarter of 2021. Later that month, Equinor exercised one additional well for the Deepsea Atlantic rig.
The Deepsea Atlantic, which will be used for the drilling, is a sixth-generation deepwater and harsh environment semi-submersible. This unit, along with sister rigs Deepsea Stavanger and Deepsea Aberdeen, is a dual derrick, dynamic-positioned unit of enhanced GVA 7500 design.