Equinor cleared to deploy Transocean rig for well workover
Norwegian state-owned oil and gas giant Equinor has received consent from the country's offshore safety regulator to use one of Transocean's semi-submersible rigs on a field located in the Norwegian Sea.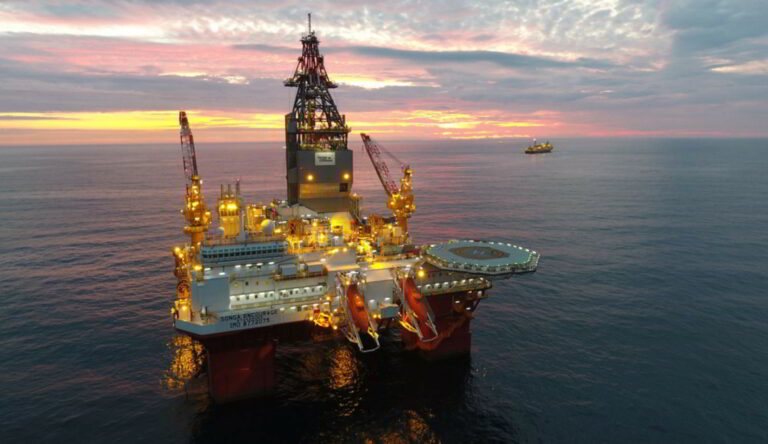 The Petroleum Safety Authority Norway (PSA) informed on Monday that it had given Equinor consent to use the Transocean Encourage rig for the workover of a well on the Kristin field.
Transocean Encourage is a harsh-environment semi-submersible rig of GVA 4000 NCS design. The 2016-built rig can accommodate up to 130 people. Originally, it received the Acknowledgement of Compliance (AoC) from the PSA in 2016 when it was called Songa Encourage. Following a change in rig ownership, Transocean applied for a new AoC and changed the name of the rig to Transocean Encourage. The new AoC was received in June 2019.
Transocean's fleet status report from July shows that the rig's latest contract with Equinor started in March 2022, with a day rate of $418,000. In May 2022, Equinor extended multiple contracts including the one with Halliburton for work on the Transocean Encourage rig.
Located in the Norwegian Sea, a few kilometres southwest of the Åsgard field in a water depth of 370 metres, the Kristin field was discovered in 1997, and the plan for development and operation (PDO) was approved in 2001. It was developed with four subsea templates and 12 production wells tied-back to a semi-submersible facility for processing. The production from the field started in 2005.
Back in June 2021, Equinor submitted a development plan for the Kristin Sør (South) project to the Norwegian authorities and Norway's Ministry of Petroleum and Energy approved the development plan for the first phase in February 2022. The first production from this development is expected in 2024 and the expected production period is 11 years.
When it comes to Equinor's most recent activities elsewhere, it is worth noting that the Norwegian giant filed an environmental statement (ES) related to the development of its Rosebank oil field located West of Shetland to the UK authorities earlier this month.
This is seen as one of the key documents ahead of making an investment decision. If sanctioned, the project would create £8.1 billion of direct investment.