Equinor eyes Bay du Nord deepwater project development
The government of Newfoundland and Labrador and Equinor have entered into a framework agreement to develop the Bay du Nord deepwater project in the Flemish Pass basin off Canada, with an aim to sanction the project in 2020.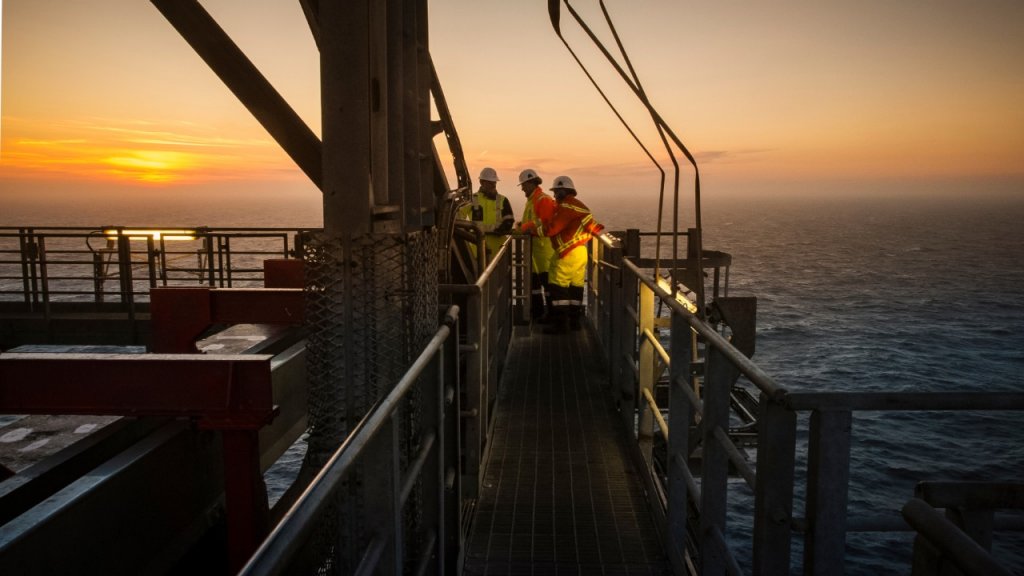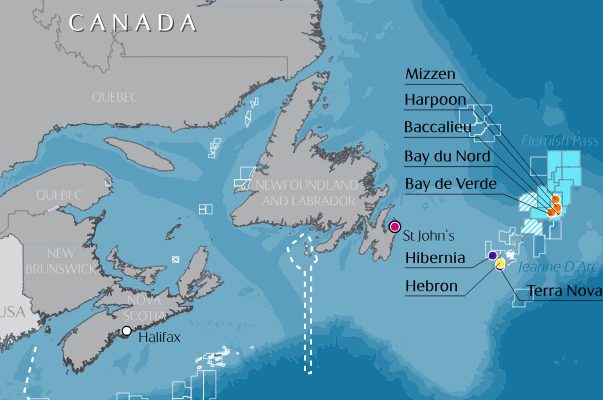 Equinor is the operator of Bay du Nord project and holds a 65% working interest. According to Equinor, Bay du Nord discovery is estimated to hold more than 300 million barrels of light, high-quality crude oil.
The Honourable Dwight Ball, Premier of Newfoundland and Labrador, on Thursday announced the first step into a new frontier for the province's oil and gas industry – deepwater production.
Premier Ball was joined at the announcement by the Honourable Siobhan Coady, Minister of Natural Resources, Unni Fjaer, Vice President, Offshore Newfoundland, Equinor Canada, and Trevor Pritchard, Senior Vice President, Atlantic Region, Husky Energy, to finalize a framework agreement for the development of the Bay du Nord Project.
Discovered in 2013, the Bay du Nord Project is expected to be sanctioned in 2020, with first oil expected in 2025. With reserves of nearly 300 million barrels of oil, Bay du Nord is the first remote, deepwater project in the province's offshore (500 kilometers from shore and approximately 1,200 meters deep). It opens a new basin – the Flemish Pass and is the first project to be negotiated under Newfoundland and Labrador's generic oil royalty regulations.
'First step into new frontier'
Honourable Dwight Ball Premier of Newfoundland and Labrador, said: "Today marks the global recognition of Newfoundland and Labrador as a preferred location for deepwater production. Equinor and Husky's commitment and investment in this project highlights the attractiveness of our industry and the potential that exists within this province in our offshore. This government is dedicated to bringing economic activity to our doorstep and the Bay du Nord Project will provide significant benefits including new employment opportunities over the life of the project.
"With today's announcement, we take our first step into the new frontier, we mark a new era of deep-water exploration as well as the opening of a new basin – the Flemish Pass. The future of our offshore begins today."
Honourable Siobhan Coady, Minister of Natural Resources, said: "The announcement of a framework agreement for the development of the Bay du Nord Project opens the next basin, establishes a deepwater field and will drive subsea development. It is an important step in achieving Advance 2030 – The Way Forward in Oil and Gas which is driven by an innovative, sustainable, local industry that is globally competitive, environmentally responsible, and maximizes benefits to the people of the province."
Unni Fjaer, Vice President, Offshore Newfoundland, Equinor Canada, stated: "This marks an important milestone to progress a successful development at the Bay du Nord discovery. This framework agreement provides important clarity and stability as Equinor and our partner Husky Energy work to move this project toward a sanction decision in the coming years."
Fjaer added: "We also welcome our new equity partner, the province's energy company, to the project. Equinor's purpose – to turn natural resources into energy for people and progress for society – means we use our competence and technology to provide energy to a growing population in a safe and responsible way, and the Bay du Nord project presents an opportunity to achieve this offshore Newfoundland and Labrador."