Essar Ports: Green Ports Are the Future of the Industry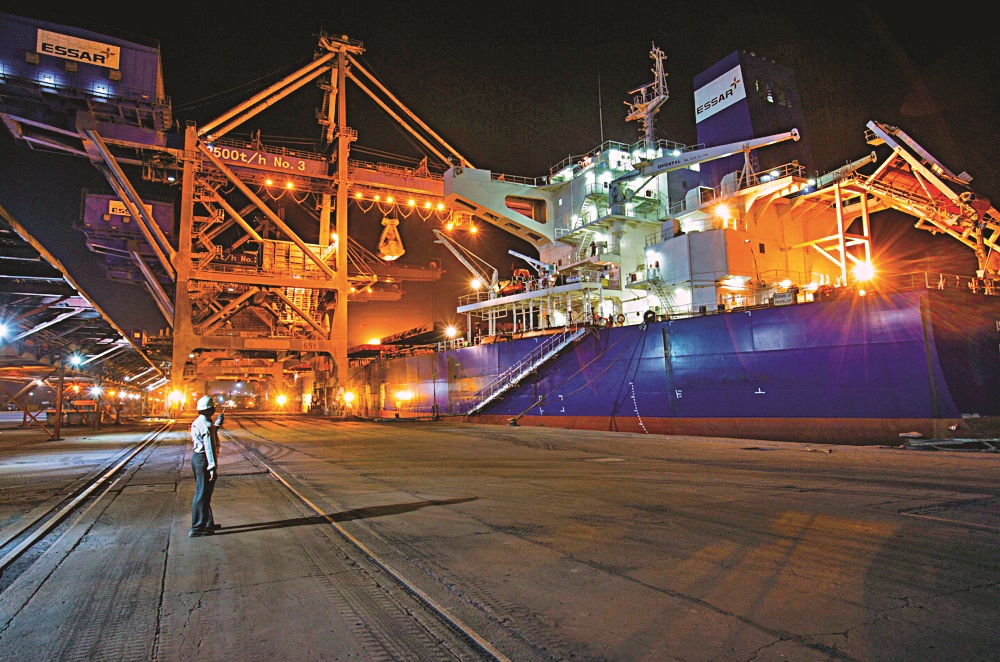 Maritime industry stakeholders all over the world are increasing their contribution to the reduction of carbon footprint. While shipping companies decided to modify their vessels in order to comply with the upcoming 2020 Sulphur Cap regulation, the port industry took their own measures to cut pollution.
One of these is India's second-largest, private-sector port and terminal company by capacity and throughput, Essar Ports, that has a total operational capacity of 110 MTPA in India.
Speaking to World Maritime News, the company's CEO & MD, Rajiv Agarwal, said that Essar Ports believes that green ports "are truly the future of the industry."
Agarwal explained that the company took numerous steps and has invested in reduction of the carbon footprint at all of its four terminals by implementing technologies such as cold-fog system, sprinkling systems for dust and pollution control, completely mechanized handling facilities ensuring zero spillage and covering the entire conveyor system.
He added that these measures "have been pivotal in our vision of developing environmentally friendly facilities."
Additionally, developing deeper draft ports and terminals enabled operations with larger parcel size "which further the initiative lowering carbon footprint. We will continue to invest in modern technologies which ensure cargo handling through environmentally friendly means."
Essar Ports' terminals are focused on bulk and dry bulk cargoes that are primarily used as raw material in core sector industries, like steel, power and cement.
So far, the company has invested more than USD 1.6 billion in the development of port terminal facilities in India. Essar Ports said that its terminals are not only capable of handling the biggest ships sailing today "but also provide one of the best turnaround times of India," contributed by the modernization and development of the company's Vizag iron ore handling complex.
The iron ore handling complex can now berth Super Capesize vessels up to 200,000 dwt, with a depth of 20 metres. The 24-million-tonne terminal has seen a growth rate of 45% in overall cargo throughput driven by a sharp increase in new customers, the company explained.
Speaking about Essar Ports' future plans, the CEO noted that the company is always on the lookout for opportunities to grow its businesses as the four terminals have further expansion possibilities.
"Our target is to grow at a rate of more than 20% in the near future. To achieve this growth we have put a strategy in place to expand our customer base in the near future. The focus is now on increasing revenue, diversifying cargo base, optimizing costs, and improving our operational and financial performance."
During the first quarter of the year, Essar Ports reported a 17.4% growth in cargo volumes across its four terminals. The combined throughput stood at 13.5 million tonnes, up from 11.5 million tonnes in the same period of 2018.
Of the four terminals, the Salaya and Vizag terminal showcased a strong performance in cargo handling with a striking increase in third-party cargo utilization thereby helping the company achieve its target of handling 60 million tonnes of cargo by the end of the current financial year.
World Maritime News Staff; Image Courtesy: Essar Ports (Hazira Port)