Essity turns to LBG for fossil-free production
The Nordic energy company Gasum has made the first delivery of liquefied biogas to its customer Essity.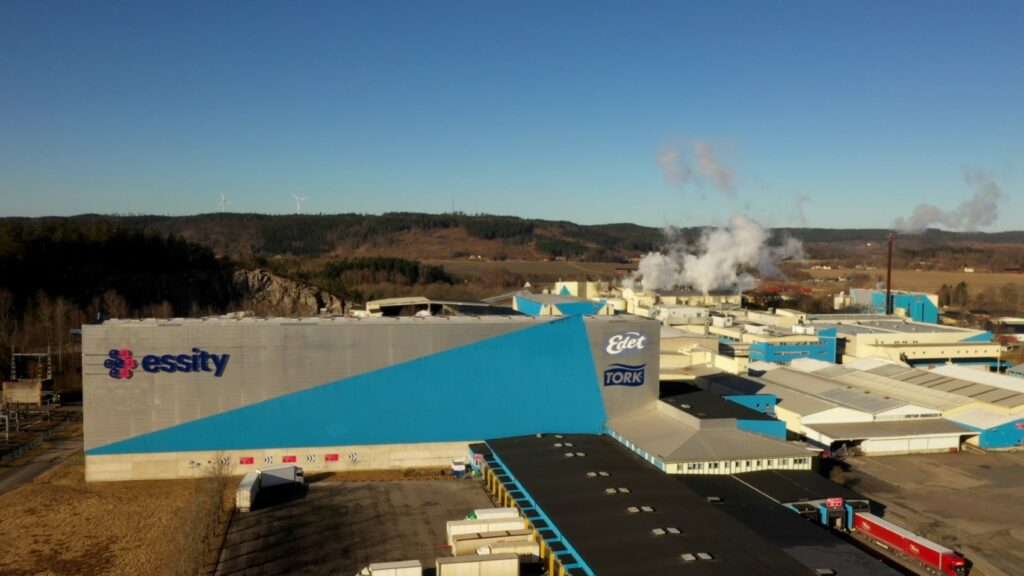 Already a liquefied natural gas (LNG) customer, Essity will now test renewable LBG in an effort to make its operations and products completely fossil-free.
By replacing natural gas with biogas, Essity's tissue production facility in Lilla Edet, Sweden will become emission-free during normal operations and reduce its CO2 emissions to zero.
The Swedish-based hygiene and health company Essity's production facility for tissue in Lilla Edet aims to to become the world's first large-scale tissue facility with fossil CO2 emission-free production.
After shorter tests during the beginning of 2021, the Lilla Edet facility will conduct a longer test run replacing natural gas with biogas as energy for the production of Tork branded and consumer tissue products.
"We continually evaluate our production methods. The planning has been going on for a long time and in January we carried out the first tests, with good results. We are now launching full-scale tests with the target of becoming the world's first tissue production plant free of fossil CO2 emissions by 2021," says Christian Carlsson, factory manager at Edet Mill, Essity.
By 2030, Essity will reduce greenhouse gas emissions by 25 per cent for its energy and electricity use within the company and for purchased electricity, compared with the base year 2016.
The tests currently being carried out mean that the natural gas will be completely replaced by biogas (LBG).
Liquefied biogas (LBG) – also known as liquefied biomethane and bio-LNG – is a fossil-free and 100 per cent renewable fuel that can reduce CO2 emissions over its life cycle by up to 90 per cent compared to conventional fuel.