Exceedence announces crowdfunding campaign
Irish fintech company Exceedence, which has developed a software to speed up the rollout of offshore wind, wave and tidal energy projects, has unveiled plans to launch a crowdfunding campaign on Seedrs platform.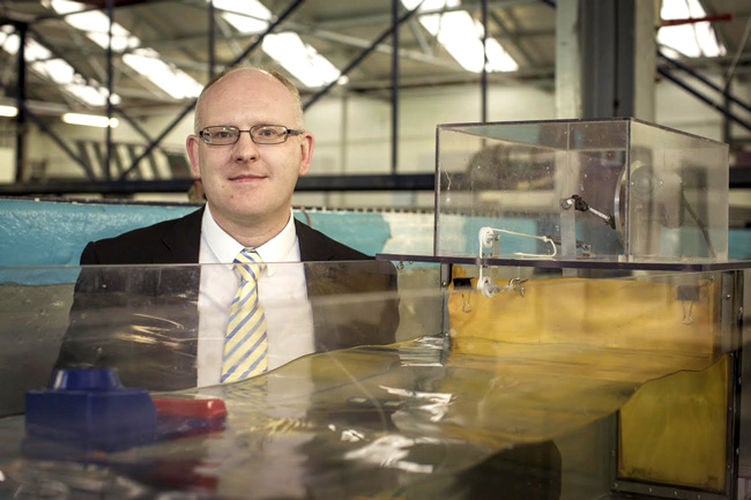 Exceedence has developed an innovative new software solution, exfin, whose goal is to accelerate the development of offshore wind, wave and tidal energy projects, by optimizing and de-risking the financial modelling and scenario planning for such renewable energy schemes.
According to the company, exfin ensures a fast project build and provides analysis minimizing the decision-making time, enabling users to make like-for-like comparison across devices, projects and locations with the bottom line being financial viability.
Now, Exceedence has set out plans to open a crowdfunding campaign on Seedrs, offering the chance to buy equity in the company.
"The need for renewable energy innovation has never been greater to mitigate the energy crisis. We need to shift from fossil fuels to a just energy transition. We must create more renewable sources of energy, like fixed and floating wind, wave and tidal faster," Exceedence said.
The campaign is currently open for pre-registering, and the interested parties will be given the opportunity to invest first and will receive exclusive communications inviting them to invest within two weeks of registering.
Exceedence said it plans to use proceeds from the campaign to expand its team and grow software sales and customer support, develop pilot projects in new sectors, and create partnerships for software integrations.
"The current global market for our solution is vast and it continues to grow at a rapid rate with offshore wind alone set to become a $1 trillion industry by 2040. There are thousands of companies in the renewable supply chain that can benefit from our software," Exceedence noted.
Subscribe and follow
Offshore Energy – Marine Energy LinkedIn