Faroe Islands to buy power from Minesto's tidal kites

Swedish marine energy developer Minesto has signed up its first customer through a collaboration agreement with the main power utility on the Faroe Islands, SEV, for the installation of two DG100 tidal energy devices.
The agreement also includes a power purchase agreement through which SEV committed to purchase the electricity generated by Minesto's tidal energy converters, rated at 100kW each.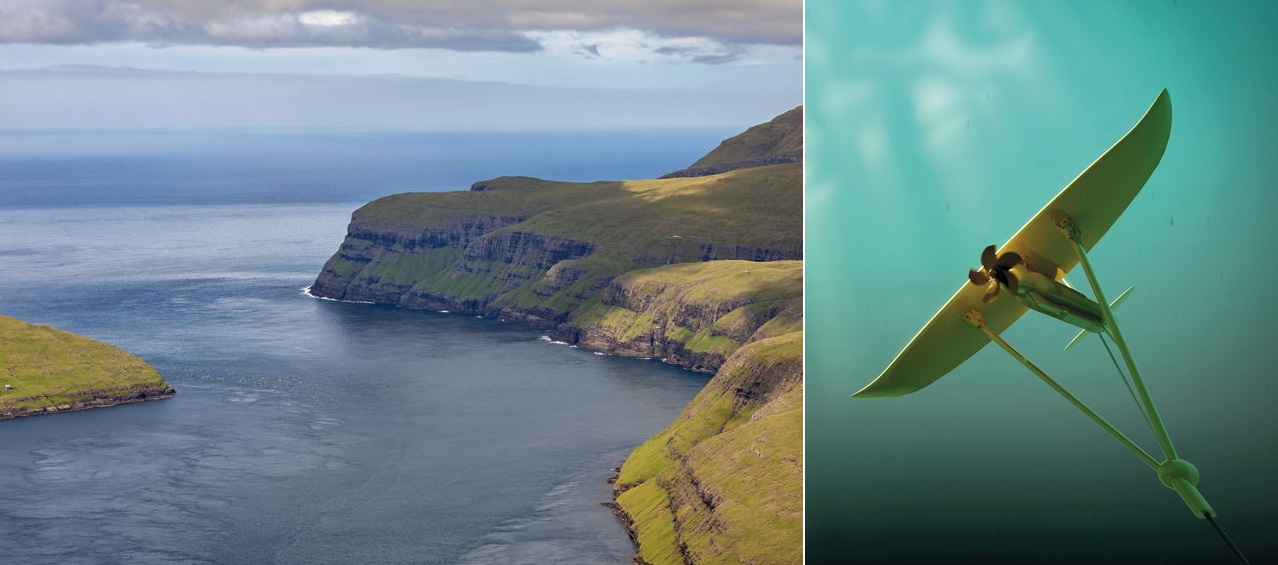 The collaboration will cover installation, commissioning and operation of two grid-connected units of Minesto's DG100 model, part of the company's subsea kite technology called Deep Green.
Installation of the first DG100 on the Faroe Islands, an autonomous country of the Kingdom of Denmark formed by North Atlantic archipelago located approximately 300km north-northwest of Scotland, is planned for late 2019 or early 2020, with the following unit to be installed in 2020, according to Minesto.
SEV will provide required infrastructure such as grid connection and resources for consenting processes, according to Minesto, which also informed that site development is in progress with an identified site in Vestmannasund, a strait in the North West part of Faroe Islands.
"With Minesto's technology, they can add a predictable and affordable source of clean energy with the potential to play a significant role in Faroes Islands' transition to 100 percent renewable energy by 2030", said Martin Edlund, CEO of Minesto.
The collaboration is the first phase of a long-term ambition to add further tidal energy capacity by Minesto's Deep Green technology to the Faroe Island's energy mix, which is estimated to approximately 30–70MW installed capacity. The Faroe Islands has set a goal of producing their entire electricity need from renewable energy sources by 2030, including transport and heating.
Hákun Djurhuus, CEO of SEV, said: "As a remote island society, we don't have the option of buying electricity from neighboring countries. We need to create the opportunities for a sustainable future ourselves. Therefore, we are in continuous process of revising our road map to 100% clean energy.
"For the last year, we have carried out tidal stream measurements, as tidal energy at the right cost level can be one important piece of the puzzle, and we are looking forward to exploring that opportunity further together with Minesto and their innovative technology for converting tidal stream energy to clean electricity."
The project will be financed through a mix of equity and resources from Minesto and SEV together with public funding grants.