Faroe Petroleum board bows down to DNO. Tells shareholders to accept takeover offer
After weeks of resisting the hostile takeover push by the Norwegian oil company DNO, Faroe Petroleum's board has finally bowed down and told shareholders to accept DNO's increased offer of 160 pence a share.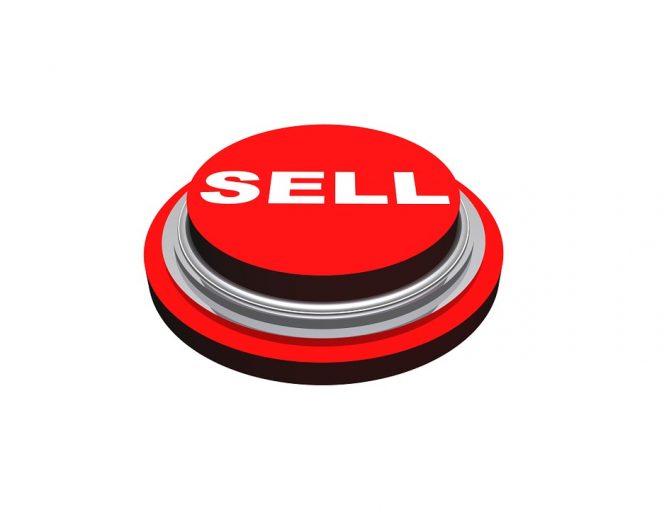 DNO, a large shareholder in Faroe Petroleum, had in November 2018 launched a hostile bid of 152p a share for the shares it didn't own, calling its offer generous. Faroe, on the other hand, had labeled the offer opportunistic and had urged shareholders to hold on to their shares.
Things have now, however, changed. First, DNO on Tuesday afternoon launched an increased offer of 160p a share, saying this was the final offer.
Then on Wednesday morning, DNO which had held 30 percent share in Faroe, said that, as a result of additional share purchases of around 8.65 percent Faroe shares, it "now owns or has acceptances for a total of 195,526,068 Faroe Shares, representing approximately 52.44 percent of the ordinary issued share capital of Faroe."
"Upon settlement of the Additional Purchases, DNO's final cash offer for the entire issued and to be issued share capital of Faroe not already owned by DNO at 160 pence per share will become unconditional in all respects, which is expected to occur on 11 January 2019," DNO said.
Offer still not fair, but we'll accept
Responding, Faroe Petroleum's board noted DNO's announcements including that the offer would become unconditional upon settlement of the additional share purchases.
The board, while of opinion that DNO's increased offer is still not good enough, has, despite this, advised shareholders to accept it, given that DNO is set to take statutory control of Faroe, with 52 percent ownership.
Faroe Petroleum's board said: "Whilst the Board does not believe the Final Offer represents fair value,  the Board recognizes that…the Offer will be declared wholly unconditional upon settlement of the further share purchases made by DNO and DNO will therefore acquire statutory control of Faroe."
"The Board considers that, following its initial investment in Faroe and in the conduct of its subsequent Offer, DNO has created considerable uncertainty for minority shareholders. In particular, DNO has stated that, should it acquire statutory control of Faroe, it may be required to combine DNO's interest in its Norwegian operating subsidiary with Faroe's Norwegian operating subsidiary.
Board changes
DNO, which in 2018 unsuccessfully tried to squeeze in its directors to Faroe's board, has this week said that if its takeover attempt is successful there will be "changes to representation on the Faroe Board in order to strengthen corporate governance," and that it planned to delist Faroe Petroleum.
Commenting on this, Faroe's board said on Wednesday. "DNO has also stated that, if the level of acceptance of its Offer reaches 75%, it intends to take steps to delist the Company which would significantly reduce the liquidity and marketability of Faroe's shares.  The Board also notes that DNO has indicated that it expects to make changes to the Faroe Board and the Board, therefore, considers there to be no assurance that Faroe would continue to maintain its current corporate governance culture in line with UK corporate governance best practice.
"Accordingly, the Board now recommends that, given the Final Offer will become wholly unconditional, shareholders should accept the Final Offer, as Faroe directors intend to do in respect of their own beneficial holdings. "
"The Board intends to work with DNO in the interim period to ensure an orderly transition of control of the Company in the interests of all our stakeholders, including our shareholders and employees."
"Upon the Final Offer becoming unconditional in all respects, it will in accordance with the UK Takeover Code, remain open for acceptance for at least 14 days from the date the Final Offer would otherwise have closed.  Accordingly, we would expect DNO to announce that upon the Final Offer becoming unconditional in all respects, the Final Offer will remain open until at least 14 days from 23 January 2019 being 6 February 2019."
"Limited" rationalization and headcount reductions
In its final offer on Tuesday, DNO said it attached "great importance to retaining the skills, knowledge, and expertize of Faroe's operational management and employees."
The company said it foresaw "limited rationalization," mainly targeted at corporate and support functions, notably PLC related functions, "which may result in associated headcount reductions."
DNO said it intended to retain Faroe's head office in Aberdeen and each of its other offices.
"DNO has not yet developed specific proposals as to how any potential reductions in headcount would be implemented as it has not yet had access to detailed information from management on the Faroe business, but it will draw up detailed plans within three months of completion. Any individual potentially impacted will be treated in accordance with applicable law and in a manner consistent with prudent practices," DNO said.
Also, DNO said it did not intend to make any material change in the conditions of employment, or the balance of skills and functions, of the employees and management of Faroe.
Offshore Energy Today Staff