FERC inspects National Grid's Fields Point LNG project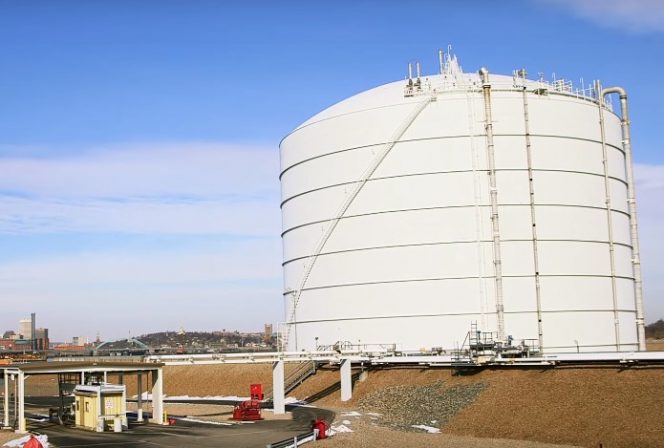 ---
The U.S. Federal Energy Regulatory Commission (FERC) has performed a construction inspection of the National Grid LNG's (NGLNG) liquefaction project in Providence, Rhode Island.
FERC said that the inspection was conducted on November 5 and 6. The purposes of the inspection were to verify that construction activities are consistent with FERC's authorizations and to confirm that National Grid is complying with the environmental and engineering conditions attached to FERC's Order Issuing Certificate for the project.
The project consists of the construction and operation of facilities necessary to liquefy natural gas. LNG will be stored in the existing and operational 2 bcf capacity facility at Fields Point on the Providence River. The facility provides LNG storage, vaporization, and redelivery services to customers.
To remind, FERC approved an addition of a 20 million standard cubic feet per day gas pretreatment and liquefaction system to the Fields Point facility. No alteration of the existing LNG storage tank or the location of the existing cryogenic piping and vaporization equipment will be done. Feed gas for the proposed liquefaction facilities will be delivered via Narragansett Electric's existing 12-inch diameter pipeline.
FERC stated that a site inspection was conducted of construction activities at the site. These construction activities included increased ground elevation 4-5 feet on walkway ramp, excavated contaminated soils that were displaced during site grading were being placed in the contaminated soil holding pad and removed off-site, precast-concrete pile driving and cutoff was complete in the BOG compressor foundation area, and all new gravel and geotextile placed in the lay-down, liquefier, and parking areas to manage erosion and sediment run-off.
According to the Commission, environmental controls were maintained and functioning properly. Construction activities observed were within approved workspace limits and were in compliance with the designs and plans filed and approved by FERC. The next inspection will be performed within 12 weeks.
Related news
List of related news articles