Final countdown begins for launch of Hong Kong LNG terminal
The preparations for the launch of the offshore Hong Kong LNG terminal have entered its final stage following the completion of checks and clearance procedures for the floating storage and regasification unit (FSRU) which arrived in Hong Kong on 13 April.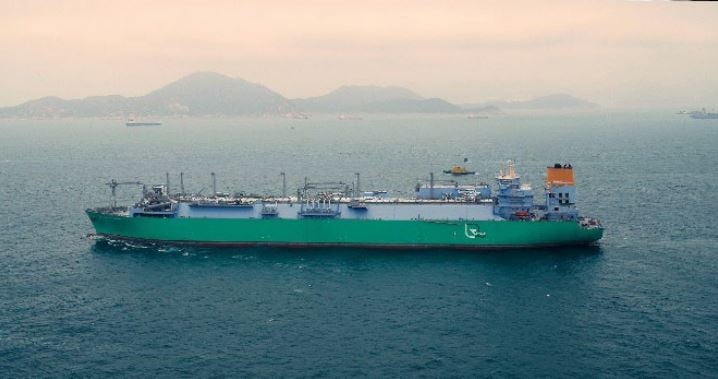 Power companies CLP Power Hong Kong Limited (CLP Power) and the Hongkong Electric (HK Electric) said the FSRU vessel berthed at the new terminal in Hong Kong waters, marking the commencement of final preparations.
The FSRU vessel, which will be named Bauhinia Spirit, is the world's largest with an overall length of 345 metres and an LNG storage capacity of 263,000 m3.
It will be moored at the jetty of the LNG terminal and be used to receive, store, and regasify LNG before it is supplied to CLP Power's Black Point Power Station and HK Electric's Lamma Power Station through two separate subsea gas pipelines.
To remind, back in 2019, Hong Kong LNG Terminal Limited (HKLTL), a joint venture between Castle Peak Power Company Limited (CAPCO) and HK Electric, entered a long-term time charter agreement with Japan's shipping giant Mitsui O.S.K. Lines (MOL) to supply the FSRU, as well as jetty operation and maintenance and port services for the terminal. To note, CAPCO is a 70:30 joint venture of CLP Power and China Southern Power Grid International, a subsidiary of China Southern Power Grid Company.
The offshore LNG terminal is the first of its kind in Hong Kong. It has been developed and constructed jointly by CLP Power and HK Electric and will be operated by HKLTL.
Its construction started in late 2020, and the marine jetty and subsea gas pipelines of the terminal have already been completed. According to HK Electric, the commissioning of equipment is underway and the terminal is scheduled for operation in mid-2023.
CLP Power Managing Director T.K. Chiang said: "Planning and construction of the offshore LNG terminal began a few years ago which underlines the importance of long-term planning to the energy industry. It also demonstrates our commitment to reduce the carbon intensity of our electricity supply and contribute to the sustainable development of Hong Kong."
"This facility, once commenced, will further enhance the diversity of our gas supply sources, giving us additional flexibility and supply security to utilise more natural gas for power generation."
HK Electric's Managing Director Wan Chi-tin commented: "HK Electric strives to help Hong Kong achieve carbon neutrality before 2050 and has been switching from coal-fired to gas-fired generation as a transitional decarbonisation measure..."
"The offshore LNG terminal, once in operation, will enhance the security and cost competitiveness of the gas supply, enabling more reliable power generation by LPS. This will benefit our customers and contribute to the sustainable development of Hong Kong."