Finishing touches underway to get Diamond Offshore rig ready for new drilling jobs in Australia
A semi-submersible rig – owned by Diamond Offshore Drilling, an offshore drilling contractor – is undergoing upgrades and a special periodic survey (SPS) in Singapore prior to embarking on its new drilling assignments in Australia. The first of these gigs is slated to start next month.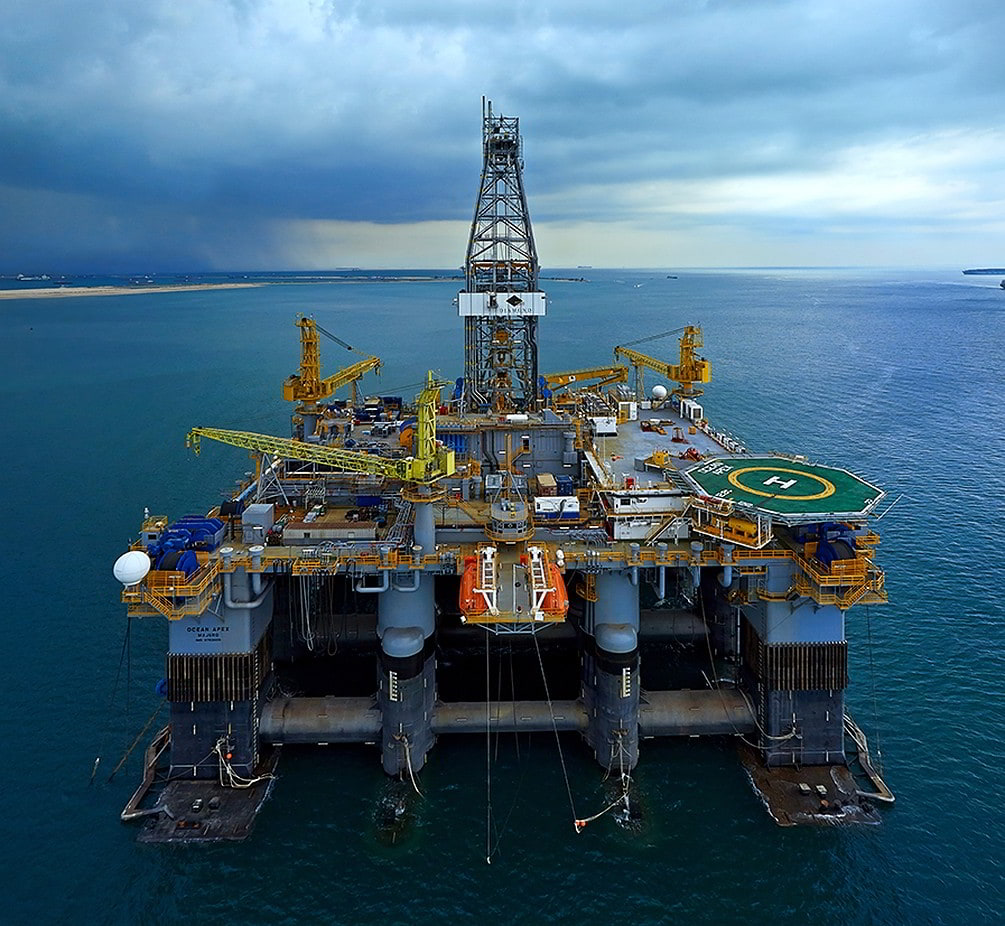 Diamond Offshore's Ocean Apex semi-submersible rig has several drilling jobs lined up in Australia. The rig is expected to work for Woodside from 3Q 2023 until 4Q 2023 when it will kick off its assignment with Chevron. Afterwards, the rig is slated to start working for Inpex in 1Q 2024 until 3Q 2024 when it will begin its gig with Santos, which is expected to last until 2Q 2025.
In line with these upcoming drilling campaigns in Australia, activities are ramping up to get the rig ready. Diamond Offshore visited the crew recently while the rig was undergoing its special periodic survey at the Seatrium shipyard in Singapore.
The rig owner's Senior Vice President of Human Resources, Amy Roddy, travelled from Houston to hear from the firm's shorebase team in Perth and the crew onboard the Ocean Apex rig while providing the teams with updates on the company, industry, and an HR roadmap for 2023.

"We're proud of all the work being done in the region and are excited about our future opportunities there. The Ocean Apex is due back in Australia in August where it has multiple contracts lined up which will take it into the second quarter of 2025," underlined Diamond Offshore.
Furthermore, Woodside Energy and associated business partners gathered last week to discuss expectations for the upcoming two-well campaign in Australia. The Australian giant laid out the safety and environmental commitments of the campaign, with Berky Ashcraft and Martin Girschik, its drilling superintendents, setting their expectations for the coming wells.
According to Diamond Offshore, Ben Devlin, Operations Manager of the Ocean Apex, and Natasa Rizmanoska, HSE/QA & Regulatory Compliance Manager, were also present. The company believes that this kick-off event has deepened the alignment between these companies, concerning safety, chronic unease, and adherence to red zone management.
The Ocean Apex rig has a maximum hook-load capacity of 1,000 tons, 15k five-ram preventer, water depth capabilities of up to 6,000 feet, drilling depth capabilities of up to 30,000 feet, variable deck load of 7,000 long tons, and crew quarters for 140 personnel.
"We look forward to future success onboard the Ocean Apex as the team embarks on their next campaign," concluded Diamond Offshore.