Fire-Stricken Iron Chieftain to Be Retired
The fire-stricken bulker Iron Chieftain is set to be retired due to significant damage sustained during the incident at Port of Kembla.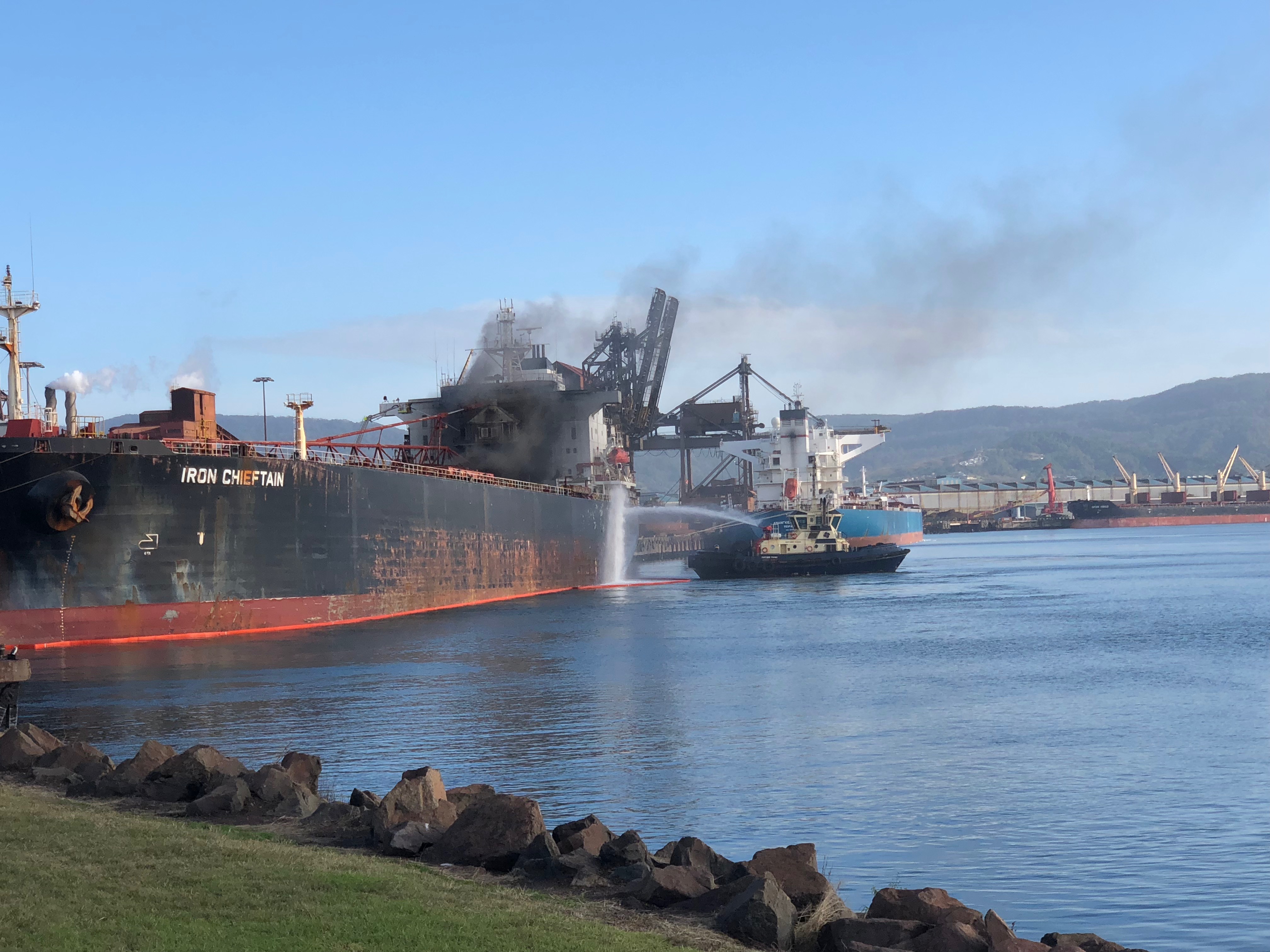 The ship's operator, CSL Group, on July 10 made the decision to retire the vessel. Iron Chieftain was to be handed over to the underwriters who would maintain the salvage crew to oversee the offloading of the fuel and sludge, and prepare the bulker for towing from the port.
CSL have advised that as a consequence of the retirement of the vessel all CSL Australia positions on the Iron Chieftain would be redundant and they have since issued Expressions of Interest for voluntary redundancies to their employees as a first step.
The bulker ignited on June 18 while it was alongside Berth 113 in Port Kembla Harbour. The unit was discharging a load of dolomite when the belt drive system caught fire, which quickly spread along the system.
The fire had taken hold and from that point on there were 110 firefighters and 5 units daily fighting the blaze from the wharf with 2 Svitzer tugs spraying water directly onto the flames.
It took five days before the fire was brought completely under control.
According to a report from Maritime Union of Australia (MUA), emptying the vessel of fuel oil and transferring the toxic sludge that is sitting in the tunnels and bilges to trucks is expected to take up to 6 weeks after which the vessel will be towed out of the harbour.
CSL advised that the ship's final destination would be known at a later time.