First Neart na Gaoithe export cable installed
The first of two export cables has been installed at the nearshore of Thorntonloch Beach as part of the construction of the Neart na Gaoithe (NnG) offshore wind project in Scotland.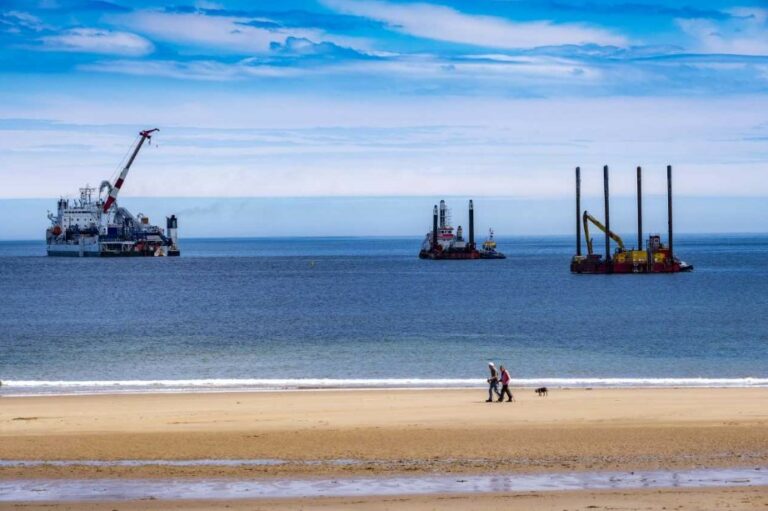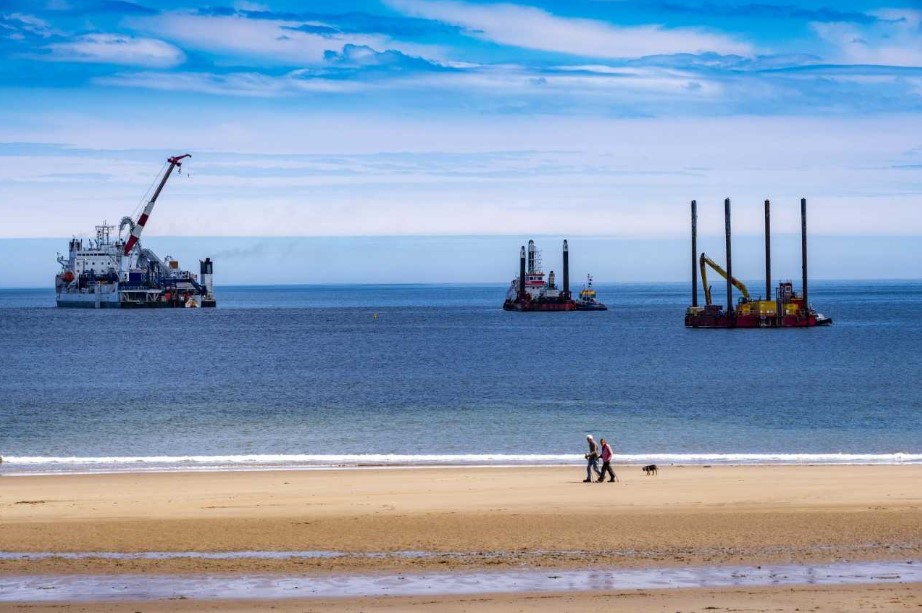 The offshore cable was transported to the nearshore area of Thorntonloch Beach by Prysmian's 124-meter long cable laying vessel Cable Enterprise.
The onshore winch cable was pulled through a 650-meter long horizontal directional drill duct and connected to the offshore cable situated on the deck of the vessel, 1 kilometer from shore.
Then, the offshore cable was directed back through the duct towards onshore where it will be connected to the onshore cables behind Thorntonloch Beach.
These electricity transmission cables will connect NnG's two offshore platforms to the project's onshore substation located in the Lammermuir Hills.
Prysmian expects the second offshore cable to be installed in July.
"The installation of the first of our two offshore cables is a significant milestone in the construction of NnG. These two 37km cables will play a pivotal role in connecting our two offshore platforms to the onshore substation over in the Lammermuir Hills," said Matthias Haag, NnG project director.
"We're grateful to all our neighbours in and around the Throntonloch area for their patience as we carry out these vital construction works nearshore."
Neart na Gaoithe, located some 15 kilometers off the Fife coast in Scotland, will comprise 54 Siemens Gamesa 8 MW turbines.
The 450 MW project entered the offshore construction phase in August 2020, with full commissioning scheduled for 2023.