First year of Sambera LNG operation passes with zero lost time
---
Dharma Pratama Sejati Energi Sukses Pratama (DPS ESP), a Risco Energy company, known as Risco DPS, achieved zero lost time injury in its first year of operation in the Sambera LNG facility.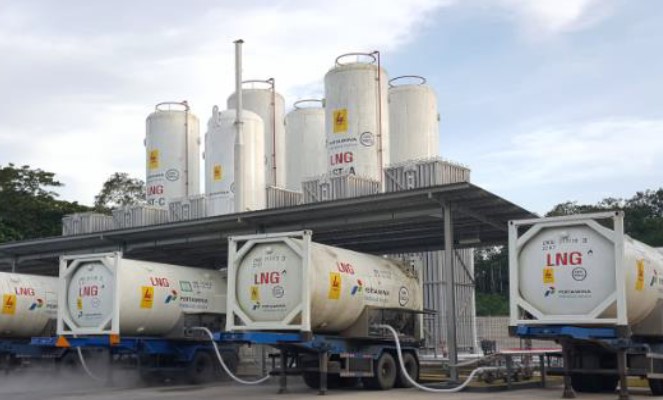 Risco DPS said that there were no LNG spill incidents during operations that included 3,000 LNG ISO tanks transported, and 1,000,000 mmbtu re-gasified and delivered.
The company operates the transportation and storage of LNG and regasification facility in Sambera for the delivery of gas for state electricity company PLN through trucking mobilization and transportation methods.
Together with PTGN and PLN, the first year of operation marks a shift in the way PLN is transforming its power program for the future.
Kalimantan's main generator and distribution unit has been operating the Sambera gas power plant since May 2018, with LNG supplied from PT Badak NGL through its cooperation with PTGN and Risco DPS.
PT Badak NGL president director and CEO Didik Sasongko said: "This was a pilot project for retail LNG sales in Indonesia and plays a strategic role for small-scale LNG distribution in central and eastern Indonesia. This is in alignment with the Ministry of Finance's mandate to add value to Bontang LNG assets."