Flemish ports acquire European Hydrogen Valley status
Port of Antwerp-Bruges, North Sea Port and Port of Ostend have officially been recognized as a Hydrogen Valley at the European level.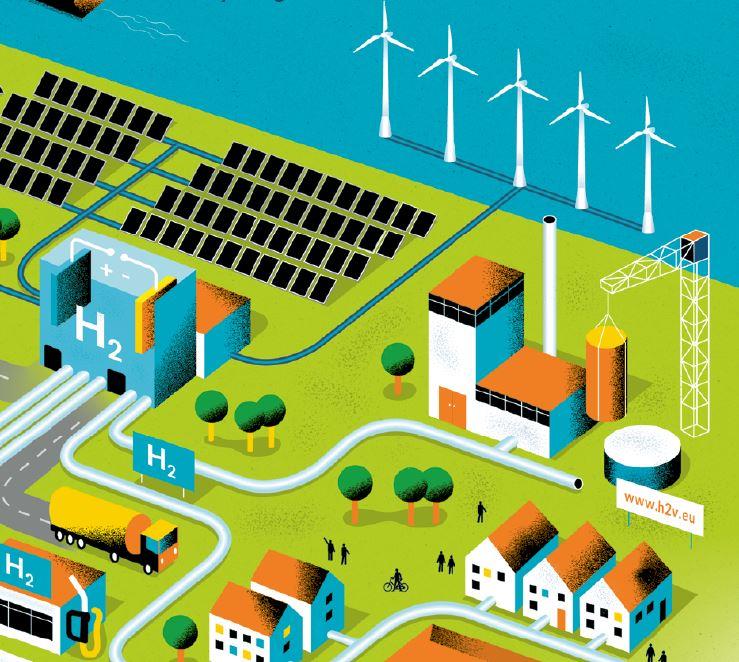 The Hydrogen Valley certificate was issued by the Clean Hydrogen Partnership and Mission Innovation who maintain an online map with the main characteristics of Hydrogen Valleys in Europe and the world.
According to Waterstof Industrie Cluster, the three ports are complementary in their activities and therefore have a unique starting position for the roll-out of the hydrogen economy. They combine steel and chemical industrial clusters with energy hub functions and offshore renewable energy production, the cluster said, noting that due to their geographical location, they act as a gateway to a European network of inland waterways, railways, pipelines and road connections.
The cluster further said that several projects are already being developed and realized in the area for the production of green and low-carbon hydrogen and derived molecules, and in addition to decarbonizing the existing demand in the local chemical industry, this hydrogen will also be used in steel production, shipping and road transport, among other things. The first demonstrations of these new applications have already been realized.
In the near future, local production will be combined with large-scale international import and transit of low-carbon molecules, to supply clean hydrogen to customers both locally and in the hinterland, via the open-access European Hydrogen Backbone, Waterstof Industrie Cluster stated.
To note, the Hydrogen Valley status is granted to a geographical area that houses a complete hydrogen value chain, from production to distribution, storage and local end-use in different sectors.
Follow Offshore Energy's Clean Fuel: