FlexFueler 002 wraps up bunkering on Eagle Balder
Titan LNG's second bunkering barge FlexFueler 002 has completed refueling of AET's tanker Eagle Balder offshore Netherlands.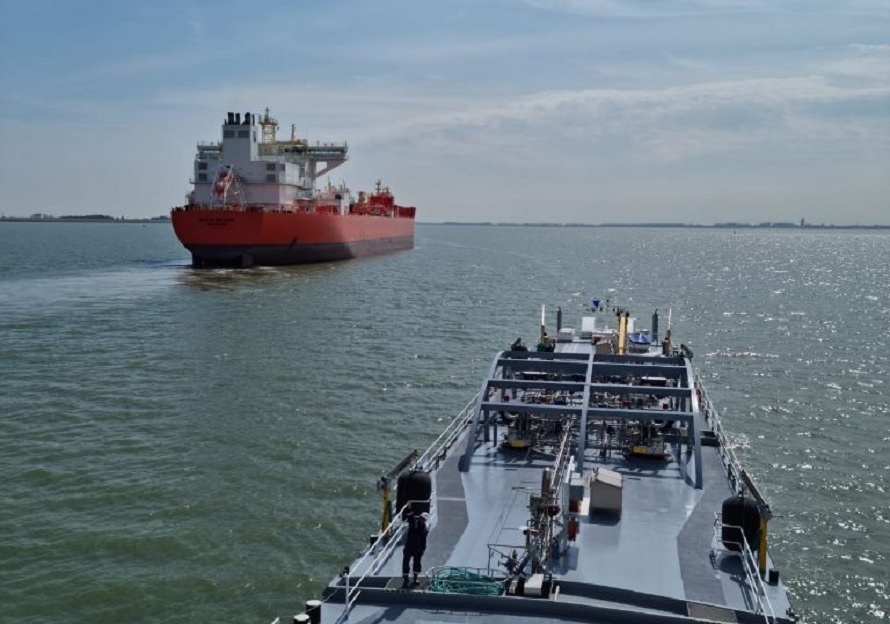 The FlexFueler 002 refueled the Eagle Balder with 575 metric tonnes of liquified natural gas (LNG), Titan LNG reports.
The operation took place at the North Sea Port on the Everingen Anchorage, Westerschelde.
Titan LNG and Fluxys co-own the FlexFueler 002. The vessel provides flexible LNG bunkering, giving LNG fuelled vessels the option to bunker while loading or unloading cargo.
It also supports Port of Antwerp's commitment to developing a multi-fuel port, as well as improving local air quality.
Moreover, this is the third vessel to join Titan LNG's expanding infrastructure in the AmsterdamRotterdam-Antwerp (ARA) region. The first two are the FlexFueler 001 and the Green Zeebrugge.
The Eagle Balder is a dual-fuel shuttle tanker owned and operated by AET. It serves Norwegian energy company Equinor on a long-term charter.