Following last year's explosions, Danes find undefined object near Nord Stream pipeline
Following explosions in late September 2022 that caused damage to the Nord Stream pipelines, the Danish Energy Agency has found an undefined object near one of the two gas pipelines.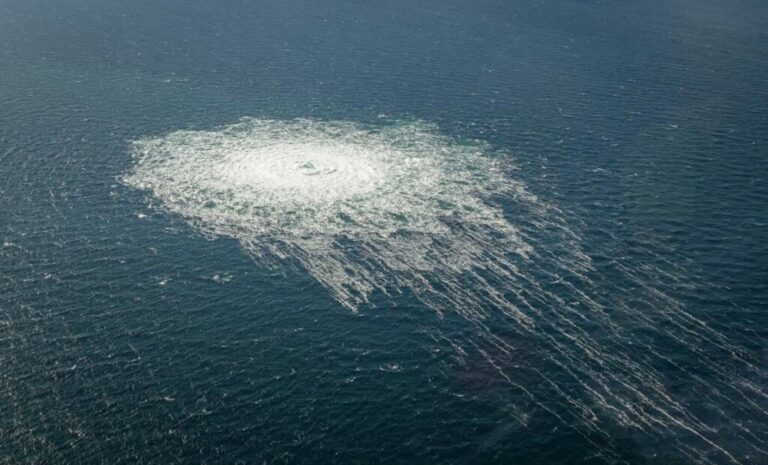 A cylindrical object that is about 40 cm tall and 10 cm in diameter has been found near the Nord Stream 2 pipeline, the Danish Energy Agency reported on 23 March, stating that it might be a maritime smoke buoy.
Danish authorities have examined the object and with a view to further clarifying its nature decided to salvage it with assistance from the Danish Defence.
According to the assessment, it remains that the object does not pose an immediate safety risk.
In that context, the Danish Energy Agency invited Nord Stream 2 AG, the owner of the pipeline, to participate in the salvage operation.
A response from the company is currently awaited before the operation begins. Further information is set to be released when possible.
The Nord Stream twin pipeline system runs from Vyborg, Russia, to Lubmin near Greifswald, Germany. The route crosses the exclusive economic zones (EEZs) of Russia, Finland, Sweden, Denmark and Germany, as well as the territorial waters of Russia, Denmark, and Germany.
Four gas leaks were found on the Nord Stream 1 and 2 pipelines in September 2022, two in Sweden's EEZ and two in the Danish territory.
European authorities stated they were suspecting that the incident could be the result of "deliberate actions" after the Norwegian and Swedish seismic institutes had confirmed that underwater blasts preceded the leaks.
Gas leaks stopped at the beginning of October after stable pressure was achieved, followed by the kick-off of the damage assessment.
Neither of the two pipelines was operational at the time. Russia shut Nord Stream 1 at the end of August and German chancellor Olaf Scholz halted the process of certifying Nord Stream 2 early last year due to the crisis in Ukraine.
To read more about the Nord Stream incident click HERE.