Following R&D program, NextGeo launches high-speed ROV
London-headquartered Next Geosolutions has launched a high-speed survey remotely operated vehicle (ROV), following a research and development program.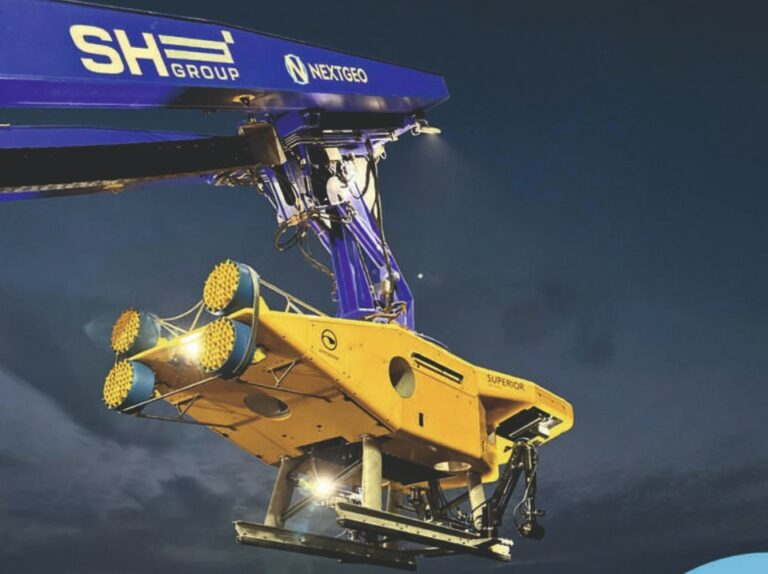 HS-ROV Superior, a result of a collaboration between the company's R&D and Technical Departments and high-tech ROV manufacturer Kystdesign, is a fast survey class hydraulic ROV system for surveys down to 3,000-meter water depth.
Following a FAT carried out a few weeks ago, the system has been mobilized on the newly acquired group vessel MPSV Ievoli Relume in IJmuiden, the Netherlands.
The whole spread has arrived in the Mediterranean Sea, where it will be employed for survey activities on offshore energy infrastructures of the area.
"The system is characterised by a compact and integrated mechanical architecture, powerful and accessible hydraulic functions and a user friendly real time control system. Thanks to its hydrodynamic shape, powerful propulsion and modular structure, the vehicle can reach very high survey speeds, though still ensuring best data quality. It comes with a specially designed LARS which allows easier and safer deployment, even in rougher weather," NextGeo said.
The innovation program was selected and granted financial support by the Italian Government within the Accordi per l'Innovazione framework (MIMIT).
SUBSCRIBE