FORCE tidal energy sites available for all to explore in new 3D animation
Tidal energy sites of the Fundy Ocean Research Centre for Energy (FORCE) in Canada have been made available for exploration with the 3D animation created by 3D Wave Design.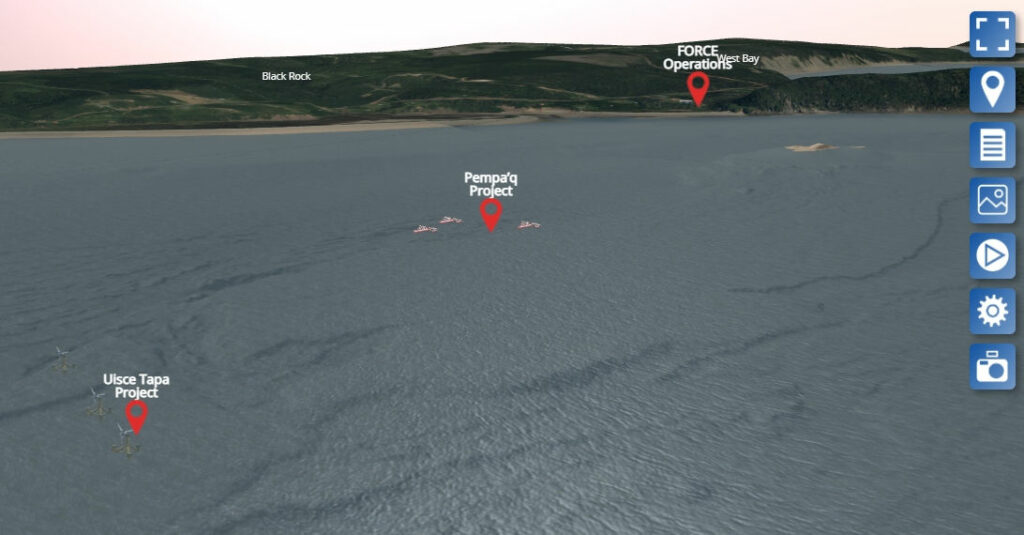 The 3D animation has been as part of the Canada's Ocean Supercluster's Vitality project – aimed at addressing shared data challenges of the country's ocean economy and advancing ocean data analysis, management and visualization.
FORCE is Canada's lead research facility for tidal stream technology, created to better understand how this technology can play a role in Canada's clean energy future and help respond to climate change impacts – like ocean acidification, sea level rise, and coastal erosion.
At its test site in Minas Passage in the Bay of Fundy, FORCE provides offshore and onshore electrical equipment to connect devices to the power grid, and conducts monitoring and research to understand any potential environmental effects.
The 3D animation of the tidal energy site and planned tidal energy projects that are expected to hit the waters of the Bay of Fundy in the coming years is available for exploration at a dedicated site.