Foundation production for Changhua Phase 1 nears completion
The fabrication of foundations for Taiwan Power Company's Changhua Phase 1 offshore wind project has neared completion, Jan De Nul reported.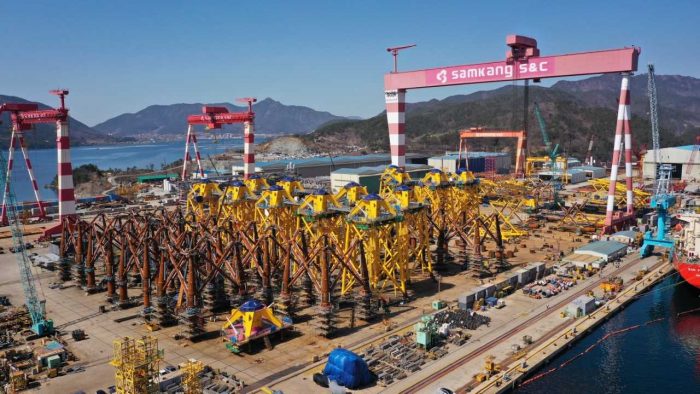 The project will feature 21 5.2 MW turbines located off the coast of Fangyuan in Central Western Taiwan.
The jackets are being manufactured at the South Korean shipyard company Samkang. Construction started last summer and the first jacket will be completed by the second half of April.
According to Jan De Nul, the first four jackets are expected to be transported from South Korea to the Taichung Post in Taiwan in the first half of May.
Each jacket will be attached to the seabed with four pin piles, manufactured at a South Korean fabrication yard managed by the Scottish company Edgen Murray. First load-out is planned in mid-April.
A number of pin piles have been manufactured in Taiwan by Ming Rong Yuan Business, representing the very first locally-made foundation components for offshore wind, Jan De Nul said.
The Jan De Nul-Hitachi consortium signed the contract for the Changhua project in April 2018.
Related news
List of related news articles