Four firms win EPCI subsea contract for giant Black Sea gas project
Turkish Petroleum has awarded a contract for subsurface solutions for the second phase of what is said to be one of Türkiye's largest energy projects ever built to four companies.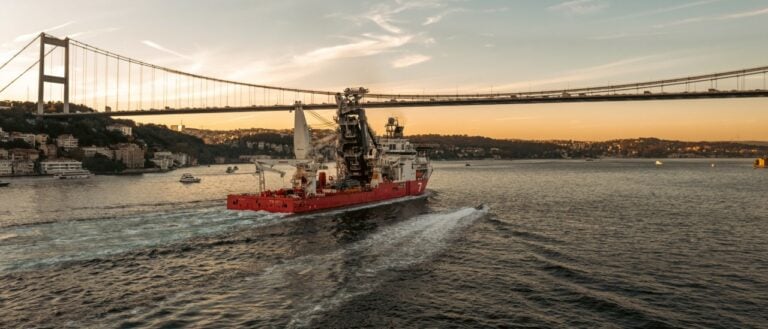 Subsea 7 confirmed the award of the "major" contract by Turkish Petroleum for the second phase of the Sakarya field development in the Black Sea on 22 May, following the announcement in redacted form ten days prior.
The contract is awarded to a consortium including Subsea 7 and its partner in Subsea Integration Alliance, OneSubsea, as well as SLB and Saipem.
The integrated project scope of the engineering, procurement, construction, and installation (EPCI) contract will cover the subsurface solutions including subsea production systems (SPS), subsea umbilical, and flowlines (SURF).   
Subsea 7 will deliver the EPCI of approximately 37 kilometers of infield flowlines, 47 kilometers of control umbilical, and associated subsea equipment in water depths of 2,000 meters.  
The contract also includes additional FEED studies and options to further extend the scope of work.
Project management and engineering will be managed from the company's office in Istanbul, Türkiye, and offshore activities are expected between Q2 2025 and Q3 2025, with optional scope between Q4 2026 and Q4 2027 subject to a final investment decision by the client.
Franck Louvety, Africa, Middle East & Caspian Vice President at Subsea 7, said: "Through the close collaboration of Subsea7, OneSubsea and Turkish Petroleum, first gas from Sakarya Phase 1 was delivered just 30 months after discovery. Subsea7 looks forward to extending this relationship for Phase 2 and continuing our contribution to the development of the energy industry in Türkiye."
Subsea 7 defines a major contract as being one where its share of revenue is over $750 million.
The first phase was recorded in the backlog in the second quarter of 2023 and the second phase, expected in 2024, remains subject to sanction by the client. 
The Sakarya gas development project entails the establishment of a subsea production facility at a depth of 2,200 meters, 170 kilometers north of Filyos, the construction of a gas receiving and processing terminal on the Filyos shore, and the construction of pipelines to connect two units on land and sea.
The giant natural gas project achieved first gas on 20 April.