Fratelli Cosulich's 2nd LNG bunkering vessel christened and launched in China
Italian maritime transportation group Fratelli Cosulich has celebrated the christening and launch of its second small-scale LNG bunkering vessel.
The vessel named Paolina Cosulich was christened and launched on 26 June at CIMC SOE shipyard in China.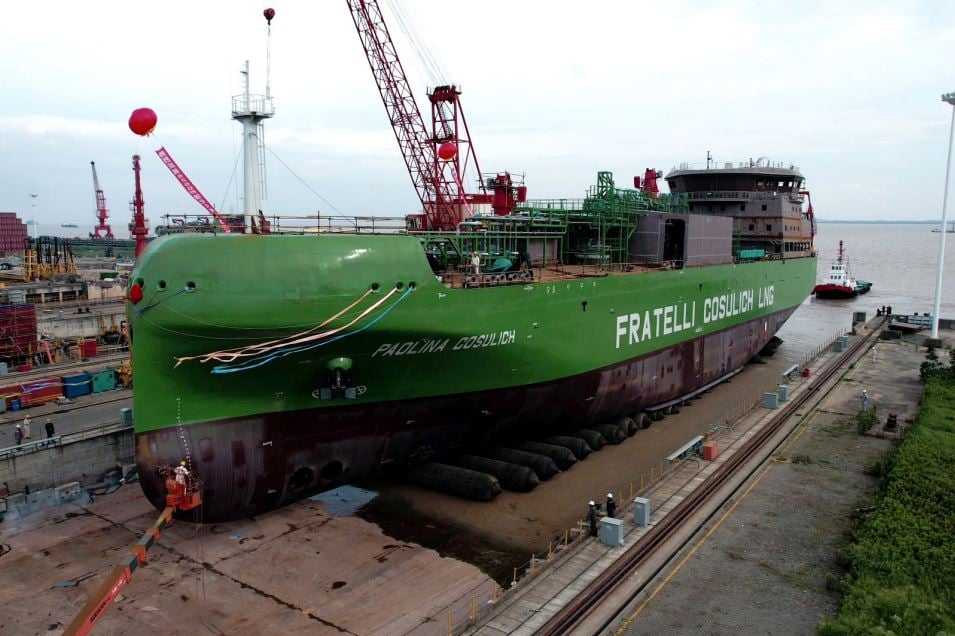 This 5,300 dwt vessel, which can carry 8,200 m3 of LNG and 500 m3 of MGO, will sail under the Italian flag.
It will be fitted with Wärtsilä's dual-fuel technology while its propulsion and manoeuvring system will be of the azimuth type, with a double bow thruster.
Paolina Cosulich is scheduled for delivery in the Q1 of 2024.
Its sister vessel, Alice Cosulich, was launched and christened in March this year and is slated for delivery in September.
Alice Cosulich is Fratelli Cosulich's first small-scale LNG bunkering vessel. At the beginning of this month, the shipowner started a collaboration with low and zero-emission fuels supplier Titan under which this vessel will be chartered on a long-term basis.
The vessel was recently delivered to Titan in Asia and will start operating in Europe in the fourth quarter of this year.
Follow us on: