Freighter Runs Aground off Corsica, France
The 1998-built singledecker Rhodanus ran aground in the Strait of Bonifacio off the French island of Corsica on October 13.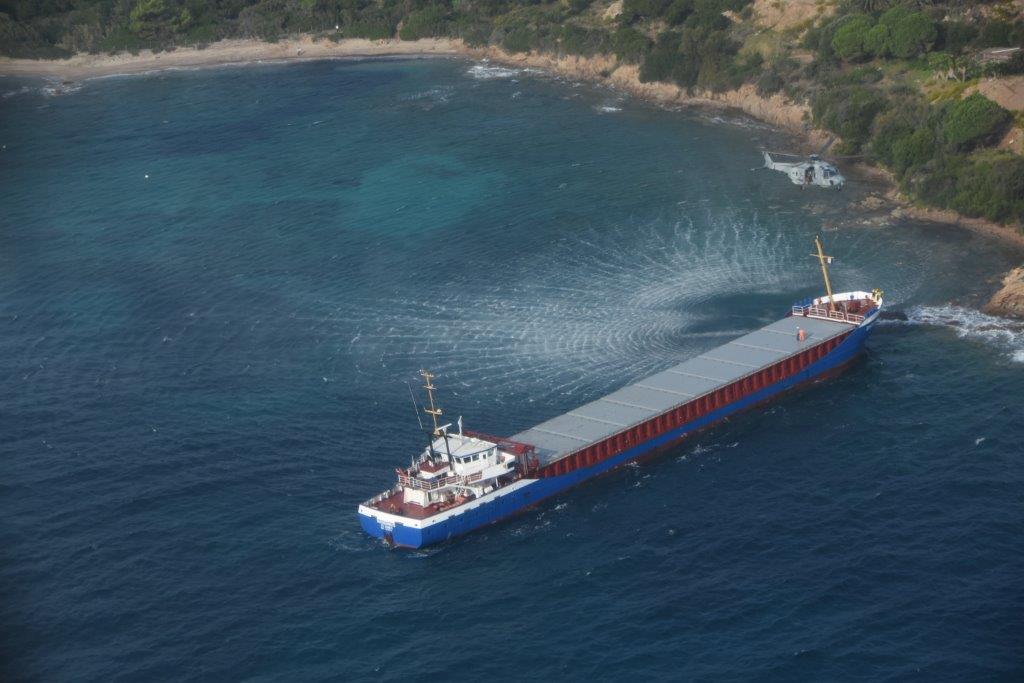 The French maritime authority Premar said the ship did not respond to radio calls before it missed a turning point and headed straight for the coast at full speed.
The 3,000 dwt ship had a crew of seven on board and was transporting 2,650 tons of steel coils from the Italian Port of Taranto to the French Port-Saint-Louis-du-Rhône.
Maritime police have boarded the ship, and authorities have imposed a navigation ban in a one-kilometer radius of the vessel.
No oil spill has been observed following the grounding. Navy and air force assets are present at the nature reserve site and are monitoring the situation.
Officials said the cargo would have to be offloaded before the ship can be refloated.
An investigation into the incident is ongoing.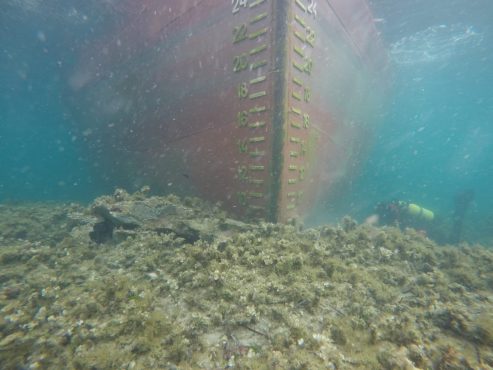 World Maritime News Staff; Image Courtesy: French Navy