FueLNG wraps up bunkering of LNG-fueled dredger Vox Ariane
Singapore-based LNG bunker supplier FueLNG has completed bunkering of the Van Oord's new trailing suction hopper dredger (TSHD) Vox Ariane.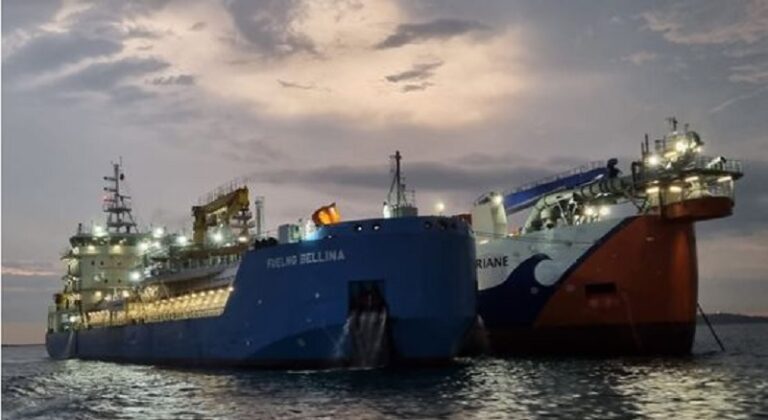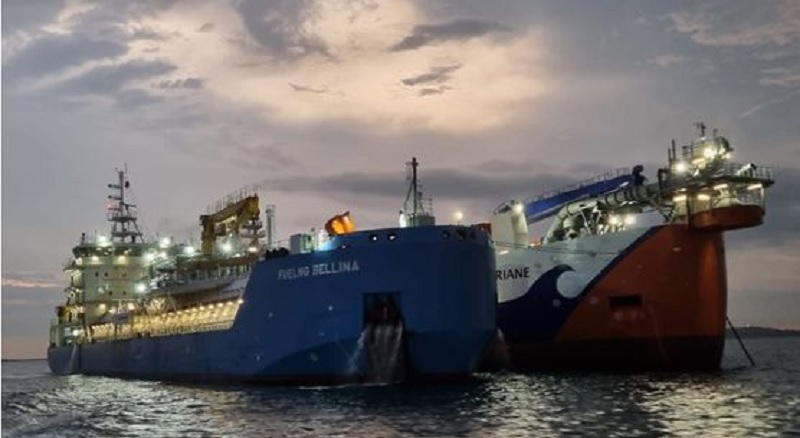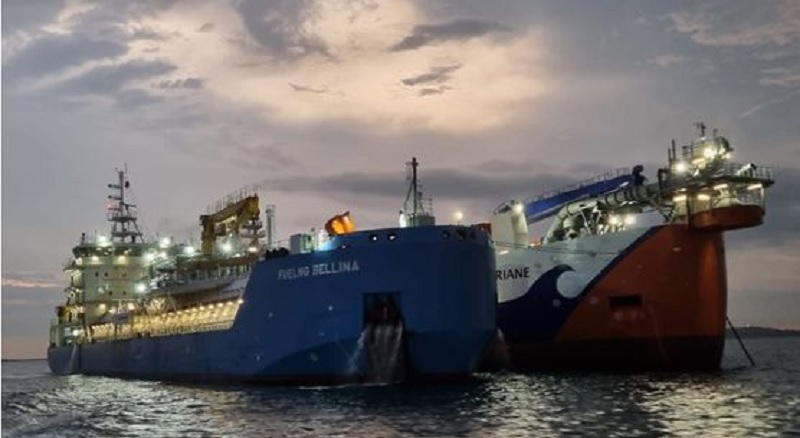 The company said in a social media post that this is the first dredger bunkered by the FueLNG Bellina, Singapore's first LNG bunkering vessel.
FueLNG is a joint venture between Keppel Offshore & Marine and Shell Eastern Petroleum. The JV owns the 7,500 cubic metres FueLNG Bellina. Keppel O&M's Nantong shipyard built the vessel and delivered it in January 2021.
The JV said it also carried out the gassing up and cooling down of the Vox Ariane earlier in March. In addition, it provided LNG for the vessel's commissioning operations.
The JV had over 460 operations conducted in 2021, comprising STS and truck-to-ship bunkering, and truck-to-industry operations. Moreover, it is currently the only provider of STS bunkering in Singapore. It has completed 24 STS bunkering operations since March 2021,
The Vox Ariane is the first dual-fuel dredger built in Singapore and the first of three identical dredgers that Keppel O&M is building for Van Oord.
The high-specification dredger has a hopper capacity of 10,500 cbm, dual-fuel engines, and can run on LNG.