Fugro enlisted to combat India's emissions with carbon capture utilisation and storage
The Netherlands-headquartered geo-data specialist Fugro will pool resources with the Indian Institute of Technology (IIT) Bombay, Mumbai, to step up net-zero initiatives in a bid to slash India's carbon footprint with the help of carbon capture utilisation and storage (CCUS) projects.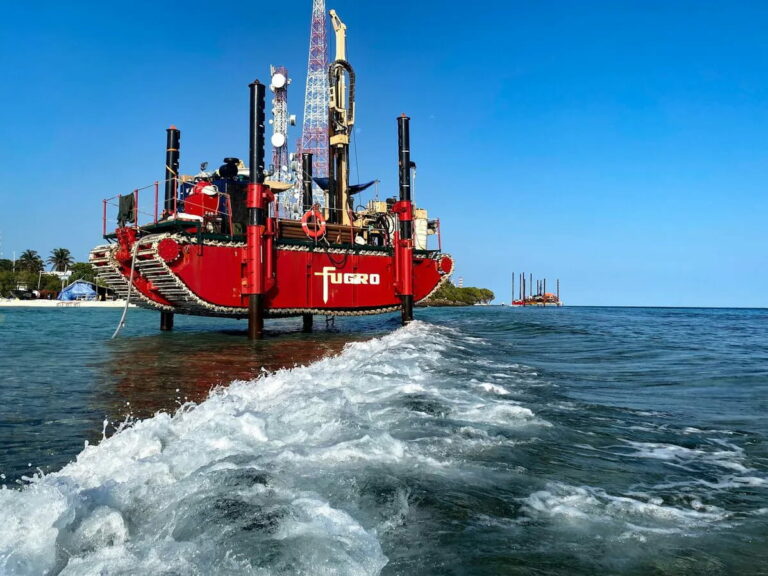 As heatwaves push climate change to the forefront, the world is intensifying its efforts to produce a climate plan rich in tangible action to cut greenhouse gas emissions. In this search for solutions to mitigate climate change, carbon capture and storage (CCS) has emerged as a potential solution that could pave the way for a carbon-free world.
After the World Meteorological Organisation labelled July 2023 as the hottest month ever recorded on Earth, governments are facing increased pressure to intensify their commitments to combat climate change. While some fear that CCUS will lock in fossil fuel use, since they see it as a lifeline the oil and gas industry can grab to extend its reign over the energy throne and keep on thriving in a low-carbon economy, this decarbonisation tool is quickly gaining ground on the global scene.
According to Fugro, the deployment of CCUS in India – the world's fastest-growing economy – will play "a critical role" in meeting the UN's climate action targets. With this in mind, the geo-data giant has signed a memorandum of understanding (MOU) with the Indian Institute of Technology Bombay to advance the development of CCUS projects in India.
Soumendra Ganguly, Fugro Country Manager India Land, commented: "The signing of this MOU signals a strong commitment from both parties towards a greener future. This partnership represents a significant step forward in advancing India's efforts to address climate change and reduce carbon emissions."
Under the five-year agreement with IIT, Fugro will act as a technical advisor, lending its geo-consulting expertise and geo-data technologies to support IIT in identifying, assessing, and developing pilot projects in the CCUS domain.
Devendra Narain Sing, D.L. Shah Chair Professor for Innovation at IIT's Department of Engineering, remarked: "This technical collaboration between IIT and Fugro will be instrumental in realising the potential of the sinks (subsurface geological formations) in the vicinity of CO2 emission sources, an important precursor to developing CCUS infrastructure. We will also train Indian industry and academia in this domain."
IIT is home to one of two National Centres of Excellence in CCUS – supported by India's Department of Science & Technology – which are responsible for mapping country-wide CCUS innovations and coordinating a network of public and private stakeholders to create synergy across India's CCUS roadmap.
While this roadmap is expected to be announced later in 2023, the country's state-owned energy player, Oil and Natural Gas Corporation Ltd (ONGC), recently revealed plans to invest around ₹1 trillion (about $12.03 billion) by the end of the decade in multiple low-carbon and green initiatives, including CCUS, renewables, green hydrogen, and green ammonia to scale up its renewable portfolio to 10 GW by 2030 and turn its low-carbon aspiration into reality. In addition, it will spend approximately $1.2 billion annually on oil and gas exploration by 2025.
In addition to supporting decarbonisation initiatives, Fugro is committed to reducing its own emissions to reach net-zero by 2035 through the adoption of remote and autonomous technologies, electrified vehicles, and greener fuels such as methanol.
The Netherlands-headquartered giant reported a revenue of over €1 billion for 1H 2023, representing a 24.1 per cent growth from €833 million in 1H 2022 due to continued high client demand in energy markets, such as offshore wind site characterisation solutions and related nearshore activities.