G8 lands 65MW floating solar deal in West Africa
Singapore-based marine renewables specialist G8 Subsea has signed letter of intent (LOI) with BUI Power Authority Ghana to install a next-gen turnkey 65MW floating solar system.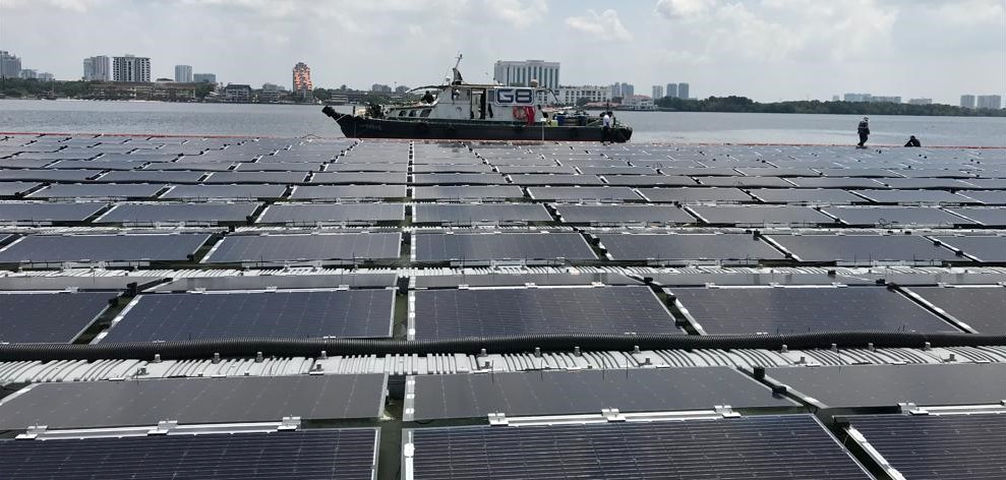 The GPM-65 floating solar system, to be installed at BUI Hydro Dam facility, will feature G8's new generation flotation and high output photovoltaic modules to increase power production capacity of hydro power plants with an advanced power management system.
According to G8, the system ensures efficient power and load transfer between solar and hydro-power.
The GPM-65 Solar-Hydro System will occupy approximately 350,000 m2 of water space at Black Volta River close to the Hydro Dam vicinity.
The Solar-Hydro system will be incorporated with G8's marine engineered mooring and flotation technology to cater to different depth variations of the dam throughout the year, according to G8.
The system's advanced power management system will also feature an optional energy storage system to integrate the function of solar power and hydropower generation.
G8's management, together with local joint venture partner KW Renewables, conducted a site assessment of the hydro dam facility to initiate logistics and project preparation with BUI operations team.
The system is part of an extension to a present 5MW system and is targeted to be commissioned by third quarter 2023.
"G8's unique expertise in marine construction and floating solar engineering will provide a high-quality solution to BUI with the latest technology to integrate solar and hydropower to increase renewable energy production in Africa," the company said in a statement.
To remind, G8 developed its proprietary cable landing protection system – Cable Protection Duct System (CPDS) to facilitate the cable landing process.
According to G8, its CPDS reduces the cost of cable landings by a factor of 10 by mitigating the use of horizontal directional drilling methods.
The system is applicable to both telecommunications and high voltage subsea cables and ensures the long-term safety of the cable on both sea and land portions of the cable landing.