Gabon set to launch offshore licensing round
The Republic of Gabon is set to launch an offshore licensing round offering the country's shallow and deepwater offshore blocks for oil companies to bid for.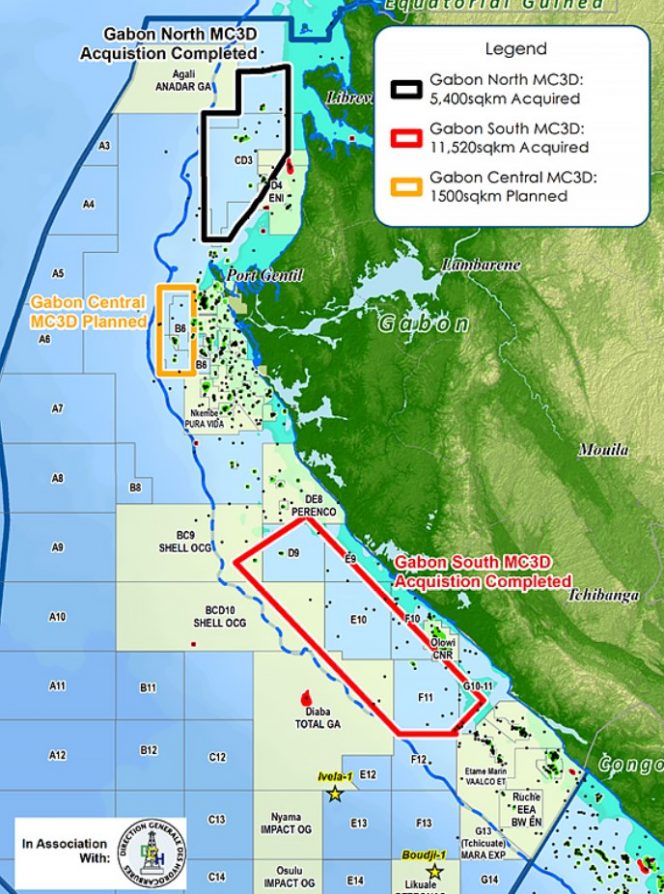 Seismic specialist Spectrum has said that the official announcement of the 12th Shallow and Deep Water Licensing Round will be made the 25th Africa Oil Week, Cape Town in November 2018.
Gabon's Minister of Oil and Hydrocarbons Pascal Houangni Ambouroue will make the announcement during a special session at the event on Wednesday, November 7, 2018.
The announcement will immediately be followed by a technical and fiscal workshop that will detail the new petroleum code, the license round and associated terms, Spectrum has said,
The Minister will also advise the dates and venues of the associated global license round Road Shows, supported by Spectrum.
Spectrum has said that it has, in collaboration with the Direction Générale des Hydrocarbures (DGH), carried out a number of shallow water 3D seismic surveys across the open blocks available in the 12th License Round.
"This data provides the industry with state of the art 3D broadband data. A variety of plays are targeted to allow a new generation of oil exploration in these prolific basins," Spectrum said.
Seismic has been acquired in both north and south of the country. The 11,500 km2 southern survey, now complete, is the definitive dataset to image the pre-salt and, for the first time, intra syn-rift plays can be targeted. In the North, acquisition of a 5,500 km2 3D survey images pre and post-salt targets, the company added.
Spectrum has said that the data is available now for License Round evaluation, "facilitating immediate activity when the blocks are awarded."
Related news
List of related news articles