Gasum opens seventh LNG-biogas filling station in Sweden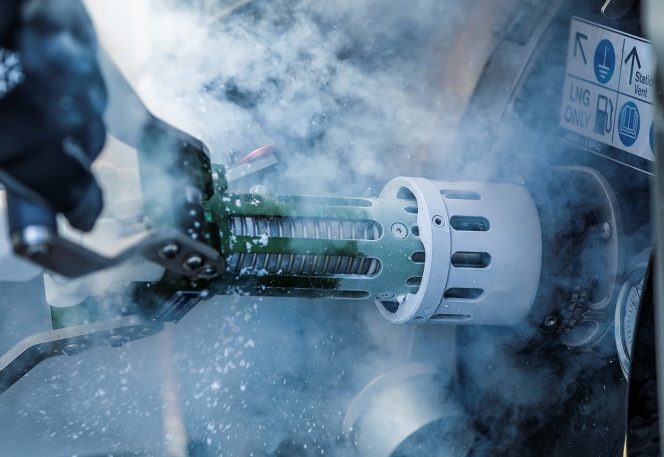 ---
Finish energy company Gasum has opened a new LNG and LBG filling station in Mariestad, Sweden, on Friday, December 13.
This is Gasum's seventh liquefied gas filling station for heavy-duty vehicles in Sweden and its first filling station in Västra Götaland.
This filling station is part of Gasum's expanding network planning to have a network of 50 filling stations for heavy-duty vehicles by the early 2020s in the Nordics as the demand for cleaner fuel solutions continues to grow.
According to Gasum, the number of its gas filling stations in Sweden is expected to increase to 12 by early 2020.
Tommy Breman, VD of Tommy Bremans Åkeri AB, said: "The filling station in Mariestad is geographically important to our transports. Our customers see great value in using LNG as a fuel since it reduces emissions significantly.
"Right now, we drive with a mix of 50 percent biogas and 50 percent natural gas provided by Gasum. We currently have one gas truck, and another one is on its way, with the help of subsidies from the Klimatklivet climate investment program."
Reducing CO2 emissions, especially in heavy-duty road transport, is becoming increasingly important as the fight against climate change intensifies.
Heavy-duty road transport represents around 30 percent of CO2 emissions in the European Union's road transport sector. LNG and LBG play an important role in decreasing this percentage, and the national target in Sweden is to reduce road transport emissions by 70 percent by 2030, as compared to 2010 levels.
Mikael Antonsson, director of traffic at Gasum, stated: "The need to cut emissions fast is more real than ever, and no one is excluded from the fight to mitigate the effects of climate change.
"By investing into the development of the Nordic gas filling station network, we at Gasum are trying to bring cleaner fuel solutions to logistics companies. Each new station is a step towards our goal, and I'm happy to see that more environmentally friendly choices are quickly becoming the standard, not the exception."