Geotechnical survey for Southern North Sea gas project scheduled for July
Oil and gas services provider Hartshead Resources NL (HHR) has awarded Geoquip Marine Operations with a contract to perform a geotechnical survey for field developments located in the Southern North Sea.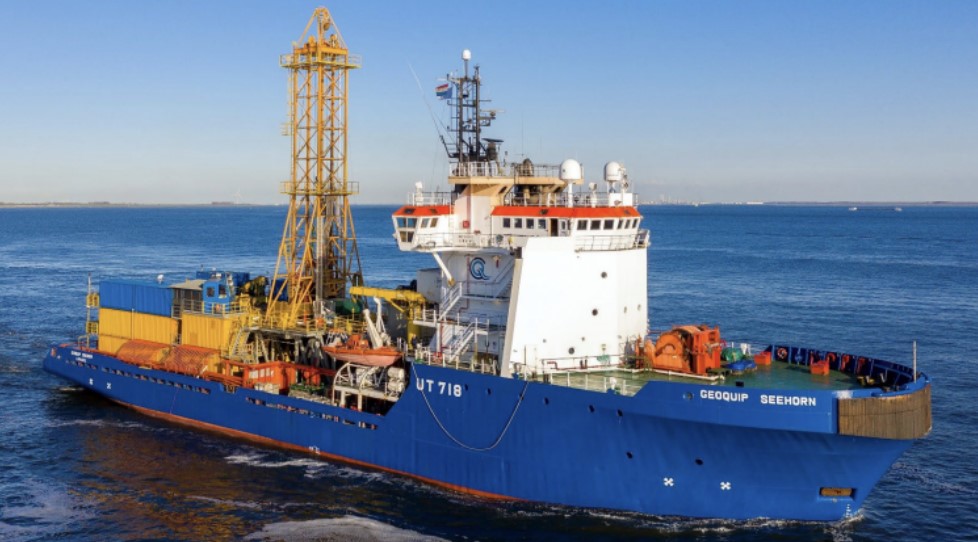 Following a competitive tender and evaluation process, Geoquip has been appointed to deliver a geotechnical survey across the Anning and Somerville fields and pipeline locations.
In-situ geotechnical investigation and laboratory testing of seabed samples taken from selected preferred platforms and jack-up drilling rig locations at the Anning and Somerville sites will be conducted.
The main objectives of the survey are to provide Hartshead Resources with confirmation of the seabed and sub-seabed soil conditions to finalize the design and the installation of offshore facilities and to ensure the safe location of the jack-up drilling rig.
The 83-meter-long Geoquip Seehorn Class 2 DP2 integrated geotechnical survey vessel is expected to mobilize to the field locations in July.
The survey will consist of one 50-meter borehole at the jacket centers and one approximately 30-meter borehole at each jack-up location leg centroid.
"The Phase I development is progressing exceptionally well, with work across platforms, pipelines, wells and offtake moving forward. These are all positive steps along the road to first gas," said Chris Lewis, Hartshead CEO.
"I look forward to submission of our Field Development Plan shortly and Environmental Statement later this year. I would like to again thank the Hartshead team for all their work moving our development forward and our Joint Venture partner, RockRose, for their support."
In February, it was reported that Belgium-based GEOxyz had secured a contract to conduct a geophysical survey across the Anning and Somerville fields and inter-field pipeline.
Discovered in 1969, Anning and Somerville came online in 2008 and 1999, respectively. The fields ceased production in 2015, at which point Somerville had produced 48 bcf of gas and Anning had produced 16 bcf of gas.
UK-headquartered energy company Viaro Energy, through its wholly-owned subsidiary RockRose Energy, last month wrapped up a farm-in agreement for a 60 per cent working interest in Production Licence P.2607, which includes the Anning and Somerville fields.
Hartshead has retained a 40 per cent working interest in the license.