UK player adds more North Sea assets to its oil & gas portfolio
UK-headquartered energy company Viaro Energy, through its wholly-owned subsidiary RockRose Energy, has wrapped up a farm-in agreement a month after announcing it with Hartshead Resources for a 60 per cent working interest in the Southern North Sea redevelopment project, which entails gas fields and prospects.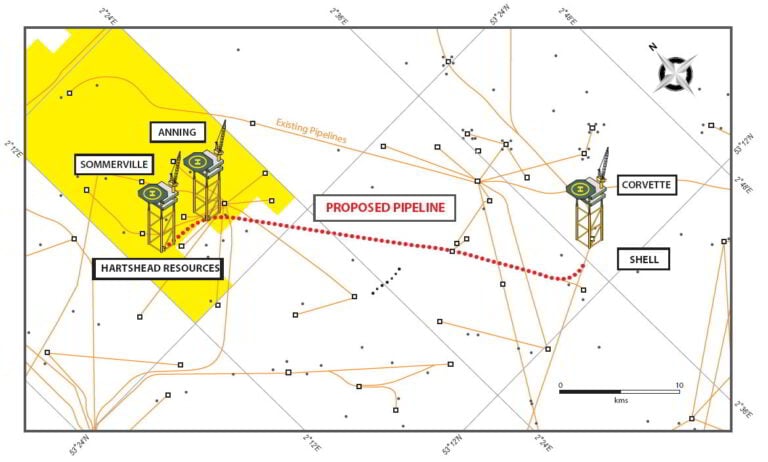 Originally, Viaro Energy announced the farm-in agreement with Hartshead Resources in April 2023, which would enable RockRose to acquire a 60 per cent working interest in Production Licence P.2607, which includes the Anning and Somerville fields. On the other hand, Hartshead will retain a 40 per cent working interest in the licence.
In an update on Thursday, 11 May 2023, Viaro revealed that all conditions were met for the completion of the farm-in agreement with Hartshead, following approval from the North Sea Transition Authority (NSTA). As a result, Viaro's RockRose has acquired a 60 per cent working interest in the licence located in the Southern Gas Basin, in which Hartshead is undertaking a phased redevelopment of previously producing gas fields.
Francesco Mazzagatti, CEO of Viaro Energy, commented: "We are thankful to the NSTA for the swift approval of the transfer of a 60 per cent stake in Licence P.2607 to our operating subsidiary RockRose, as I believe it shows a serious commitment to the overall security of the UK's domestic energy supply on both sides. Concluding an agreement like this can take several months, so I am pleased that we have managed to do it in just 4 weeks.
"The NSTA has made it a priority to support companies that materially contribute to the economic recovery of clean domestic oil and gas assets, and whose actions are in line with the government initiative to reduce carbon emissions. Viaro remains dedicated to these same goals, and the efficiency with which the Hartshead deal has been realised serves as proof of that."
Furthermore, a final investment decision (FID) for Phase 1, which will entail the redevelopment and drilling of the Anning and Somerville fields, will be taken in 3Q 2023 with six production wells planned. These are forecast to come on stream in early 2025 at gross peak production rates of 140 mmcfd (net 84 mmcfd to RockRose, or 14,000 boepd).
Discovered in 1969, Anning and Somerville came online in 2008 and 1999, respectively. The fields ceased production in 2015, at which point Somerville had produced 48 bcf of gas, and Anning had produced 16 bcf of gas.
On the other hand, Phase 2 will focus on the Hodgkin and Lovelace fields while Phase 3 may also be on the cards, as Hartshead's exploration portfolio underwent a study by Xodus Group, generating a new prospect inventory totalling 14 prospects and leads with unrisked 2U Prospective Resources of 344 Bcf.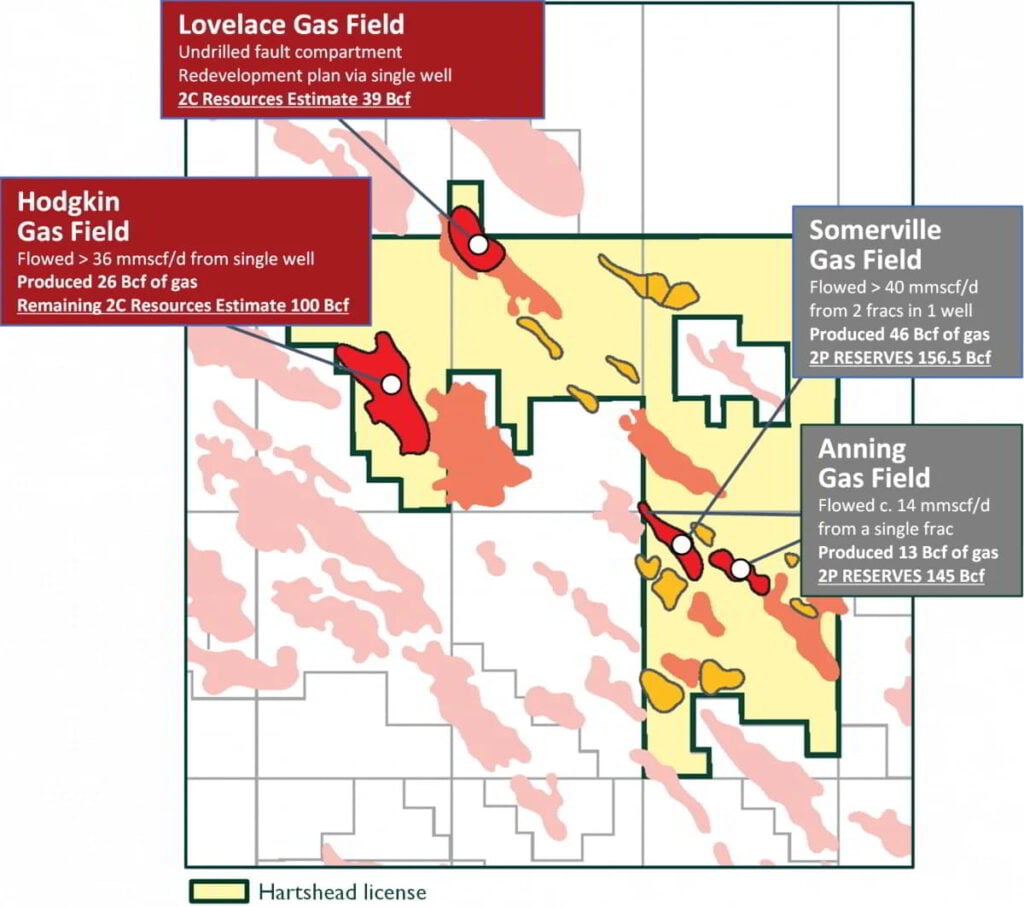 In a separate statement, Hartshead Resources confirmed the completion of the farm-out agreement with RockRose. Previously, the firm entered into an agreement with Shell to undertake an engineering study for the tie-in of its Phase I gas field development to the oil major's infrastructure, which would provide a basis of design and cost estimate for the tie-in, detailing the required brownfield modifications, as part of the gas offtake route for the Anning and Somerville gas fields.
Moreover, the company now claims that the front end engineering and design (FEED) is nearing completion and the field development plan (FDP) will be submitted to the NSTA this quarter while the discussions with parties for the funding of its remaining expenditure via a bond issue or gas pre-sales are well advanced and are expected to be concluded alongside FID in 3Q 2023.
Chris Lewis, Hartshead CEO, commented: "The completion of our FOA with RockRose Energy represents a significant milestone for the company, as it not only derisks the project but importantly, with the ~A$148 million Phase 1 CAPEX contribution as part of the divestment, combined with the cash position of over $35 million, Hartshead has the equity funding required to meet the company's share of non-debt project development costs for Phase I.
"Retaining the EPL tax benefit to Hartshead takes the gross consideration for the divestment of Phase 1 to A$196m, which is an outstanding achievement for our shareholders. The Hartshead team is advancing the project work streams with completion of FEED and FDP imminent and our FID planned for 3Q of this year."