Germany's largest subsidy-free floating solar plant comes online
Currently the largest subsidy-free floating solar project in Germany, the 3MWp power plant on the Silbersee III lake has been officially inaugurated and put into operation.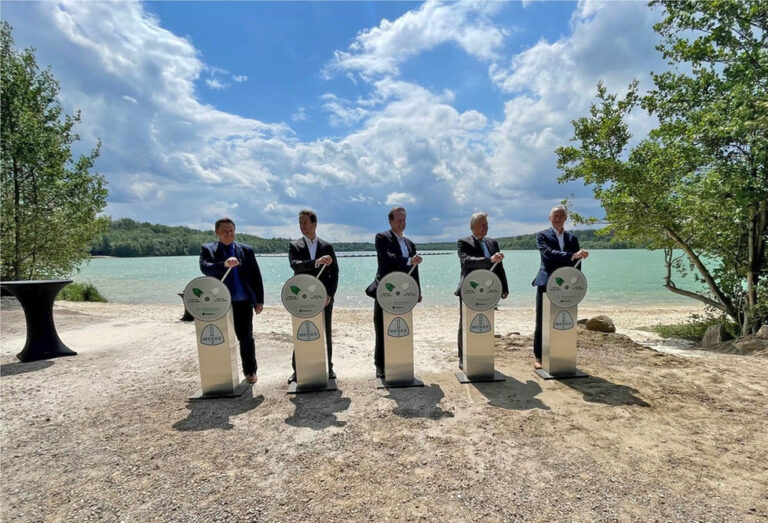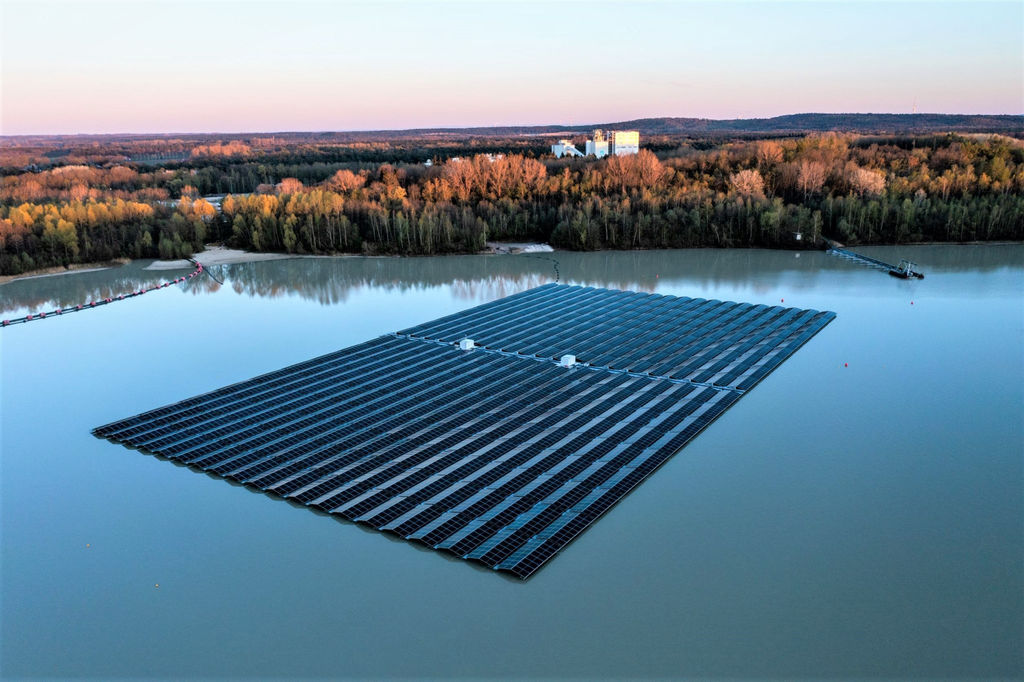 With 5,800 floating solar modules and an installed capacity of 3MWp, the floating solar power plant will produce around 3000 MWh of electricity per year and save around 1,100 tons of CO2 each year, according to BayWa r.e., which built the plant for the family-owned company Quarzwerke.
The system floats on a former mining lake, the Silbersee III, on an area of ​​almost 1.8 hectares, which corresponds to around 2.3% of the lake area.
According to Quarzwerke, the system will be in test operation until the end of May, after which the company expects to start producing power for its own consumption, and to the German electricity grid.
Quarzwerke will use about 75% of the green electricity for self-consumption to further reduce the company's CO2 footprint, BayWa r.e. said.
The 5,800 solar modules were screwed onto a total of 360 floating elements on the lake shore in April, and transported onto the lake with special solar boats.
For optimal energy yield, the solar modules are aligned to the east/west and installed at an angle of 12 degrees.
In this way, a consistently high energy yield can be achieved throughout the day, and with the use of glass-glass modules, the developers ensured that sufficient light can continue to fall on the water surface, according to Quarzwerke.
A total of 24 special anchors, which are installed at a depth of 13.5 to 23 meters, ensure that the system floats exactly at the defined location on the Silbersee III, while a nearly 300-meter-long breakwater protects the complex from storms.
Until now, all floating solar projects in Germany have been implemented within the funding framework of the EEG (German Renewable Energy Act).
With one of this power plant, BayWa r.e. said it had demonstrated that floating solar project can be operated economically even without subsidies from the EEG if sufficient electricity is used for own consumption.
---
Register for Offshore Energy Exhibition & Conference:
---