GKinetic secures major US patent
Irish hydrokinetic turbine developer GKinetic Energy has been granted patent protection in the United States for the 'bluff body' accelerator – part of the company's hydrokinetic technology concept.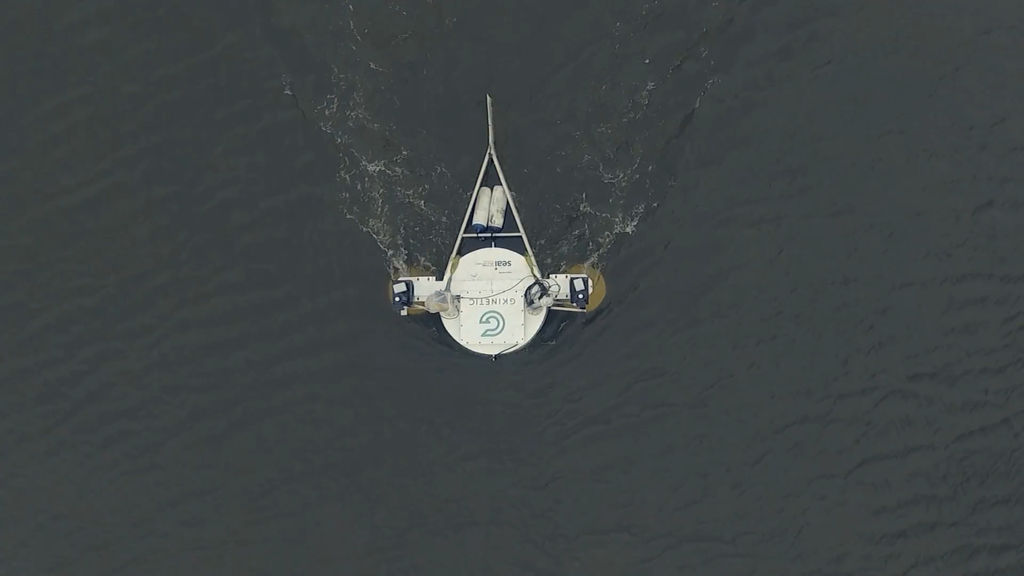 The GKinetic technology concept involves two vertical axis turbines positioned on either side of a tear-drop shaped vessel, the bluff body.
The blade pitch control system coupled with the bluff body, speeds up the natural flow of water to achieve higher power outputs, the company said.
The patent, under number 10876515, was granted on the 29 December, 2020.
According to GKinetic, the patent protection represents and exciting and timely news for the company as the 46th President of the United States, Joe Biden, took office on January 20, 2021, and rejoined the country to the Paris Agreement.
The United States boasts a huge market potential with its vast network of rivers, canals and waterways, GKinetic said.
The United States are making huge strides in the area of hydrokinetic energy with the development of new projects and range of funding resources and initiatives now available to technology developers.
Over the years, GKinetic has connected with numerous hydrokinetic experts in the country, including representatives from the U.S. Department of Energy Marine & Hydrokinetic Energy Department, Florida Atlantic University's Southeast National Marine Renewable Energy Center, University of Alaska Fairbanks, and Woodshole Oceanographic Institution to name a few.
With the security of this latest patent, GKinetic looks forward to broadening their network in the United States and exploring potential commercial opportunities.