Goliat field support vessel to switch to hybrid power
Eni Norge, a Norwegian subsidiary of Italian oil company Eni, and offshore vessel owner Simon Møkster Shipping have reached an agreement to ensure reductions in fuel consumption of the Stril Barents vessel working on the Goliat field.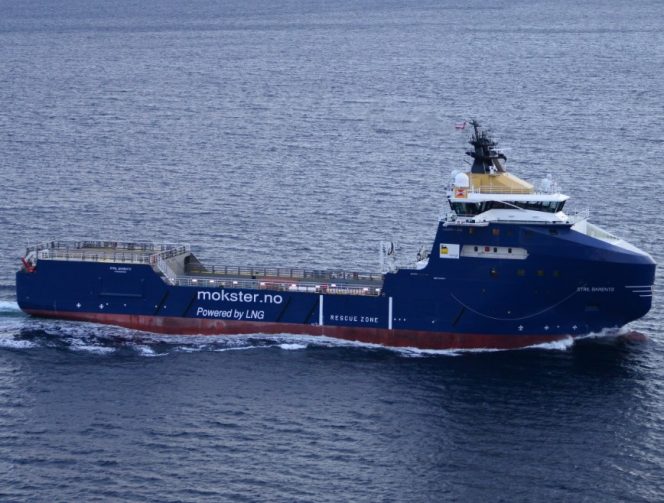 ---
Eni Norge said on Thursday that a system including shore power connection and energy storage would be installed on board the Stril Barents which would provide 'significant reductions' in fuel consumption.
According to the company, the system will provide better control and higher safety margins as it is installed in addition to existing engines on board.
During demanding offshore operations such as dynamic positioning along installations, large load variations can occur. The battery will act as an energy buffer that supplies the required energy immediately – much faster than an internal combustion engine.
Eni added that the battery could also act as a pure redundant power source which would allow for reduction of running on an internal combustion engine.
Asbjørn Skoge, district manager in Eni Norge, said: "This is an initiative that strengthens Goliat's already strong environmental profile with power from shore and injection of produced water. It is important for us to contribute to the reduction of total emissions, even if emissions from supply vessels are not part of our emissions statistics."
When the vessel is alongside at the base, the vessel can connect to the shore power facility, reducing fuel consumption and emissions. This system can also be used to recharge the ship's new battery system.
The project will be completed during the summer of 2019 in cooperation between Eni and Simon Møkster Shipping. Main suppliers will be Vard and Kongsberg Maritime while the battery will be delivered by Corvus.
Stril Barents is dubbed as one of the most environmentally friendly vessels within the offshore sector with natural gas (LNG) as fuel. DNVGL's class notation Battery Power will be achieved upon completion of the project.
Overall, the goal is to achieve annual emission reductions in the range of 1400 tonnes of CO2 and 12 tonnes of NOx.
As for Goliat, it is an oil field in the Barents Sea, around 85 kilometers northwest of Hammerfest. The field has been developed using a cylindrical FPSO. The wells are drilled from subsea templates which are tied back to the FPSO. Production at the field began in March 2016.