Green light to Ineos for Cavendish field decommissioning plan
UK authorities have approved Ineos' decommissioning plan for the removal of the Cavendish platform and associated pipelines located in the UK southern North Sea.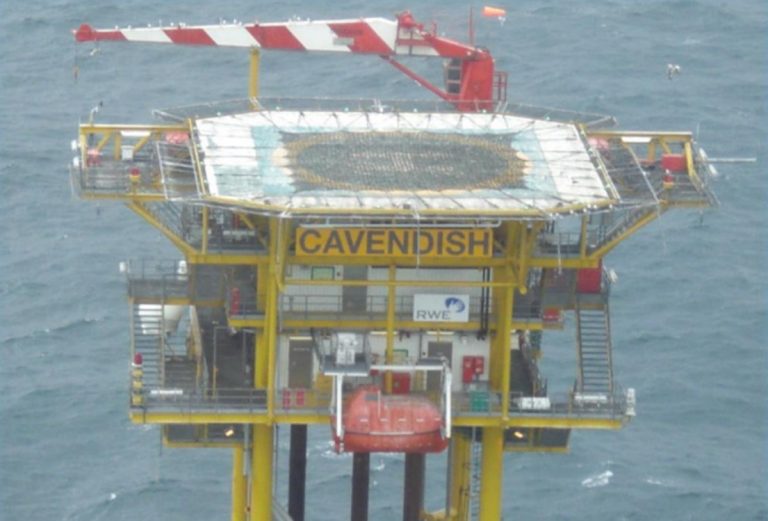 The Cavendish field is located some 125 kilometres east of the UK coastline at Flamborough Head and 65 kilometres west of the UK-Netherlands median line, with a water depth of 18 metres.
The Cavendish platform, which is usually unmanned, is tied back to the Murdoch MD platform, 44 kilometres to the south-east.
The platform comprises a piled steel jacket supporting topsides of five decks, plus a helideck. A building extends over two decks. The topsides weigh 546 tonnes and the jacket weighs 508 tonnes.
Produced gas and condensate from three wells are exported via an export pipeline to Murdoch. A methanol line is piggybacked onto the export pipeline which supplied methanol from the Murdoch platform back to Cavendish. A fibre optic cable is also laid in the same trench as the pipeline bundle.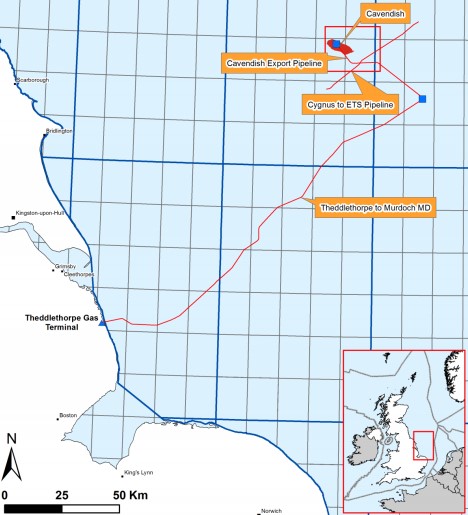 Cavendish production ceased in August 2018 due to the closure of the export route to shore via Murdoch. The two pipelines are out of use and reside in a cleaned, water-filled condition.
Decommissioning plan
Following public, stakeholder and regulatory consultation, the decommissioning programmes – separate ones for the platform and pipelines – were submitted without derogation and in full compliance with OPRED guidelines.
Ineos' decommissioning plan proposes the plugging and abandoning of wells and the removal of the topsides and jacket for recycling or another kind of disposal onshore.
The gas export pipeline, methanol line, and fibre optic cable will be partially removed. The tie-in spools will be removed and recycled or disposed of onshore. The exposed sections at both ends will be removed or lowered to achieve adequate depth of coverage. The existing buried sections of the pipeline will be left in situ.
On completion of the decommissioning programmes a seabed survey will be undertaken to identify and recover debris within the platform 500-metre zone and a 100-metre wide corridor along each pipeline route.
Decommissioning activities at Cavendish were supposed to start in 2019 but apart from plan submission in late October, no activities took place.
The activities on decommissioning the platform and pipelines are scheduled to last for five years, depending on the availability of contractor vessels and equipment.