HACE device sinks under French waves

Wave energy prototype, developed by the French company Hydro Air Concept Energy (HACE), has partially sunk during the trials in Biscay Bay in western France.
The 50kW wave energy prototype, commissioned on August 31, 2018, experienced a setback earlier in the week when it got partially submerged at its deployment location in the Atlantic Port of La Rochelle.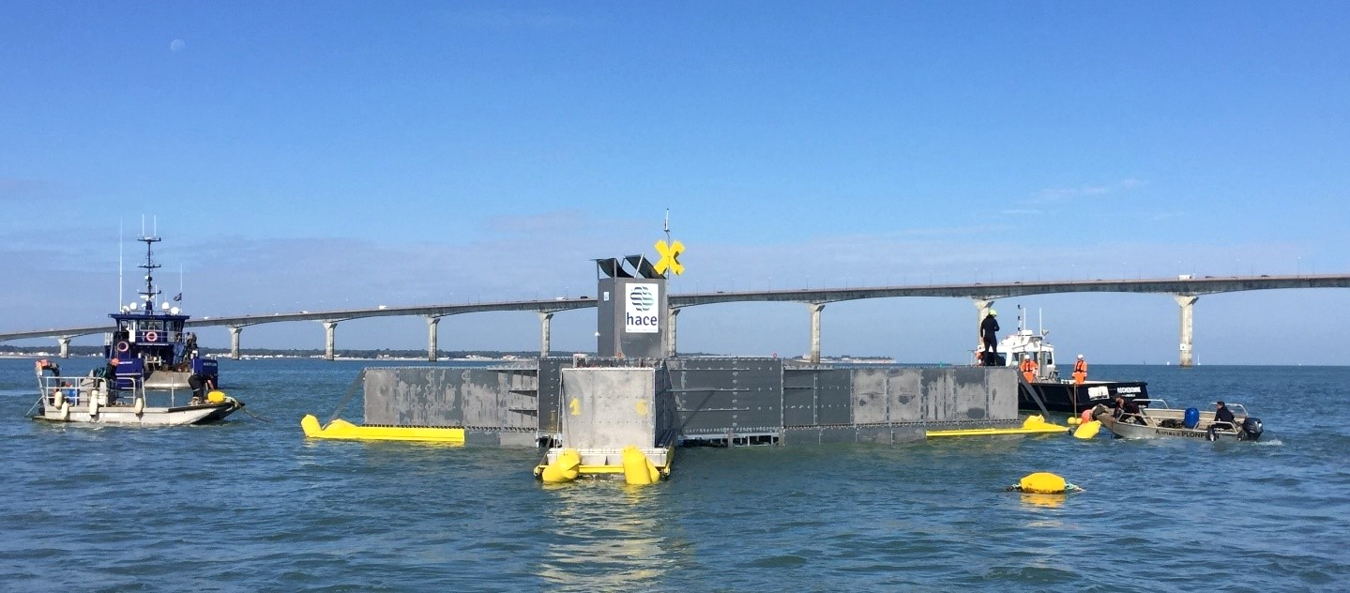 HACE, in cooperation with the port and marine services provider Atlantic Scaphandre, conducted the underwater inspection on the device to determine the cause of the 'incident'.
The services included checking the moorings on the device, which remained intact and in good condition, according to HACE.
Investigations are currently underway to determine the causes of the setback, according to HACE.
The test phase for the device – measuring 20 by 18 meters – lasted for five weeks. During the time, the developers managed to collect 'encouraging' information on the air flows in the device, and are planning to continue their trials as soon as possible.
The HACE wave energy system, which transforms the movement of the swell into electricity, recovers the oscillating movement of water to compress air and move it through a turbine that generates clean power.