HAM Group opens first mobile LNG station in South America
HAM Group has designed and manufactured the first mobile liquefied natural gas (LNG) station in South America.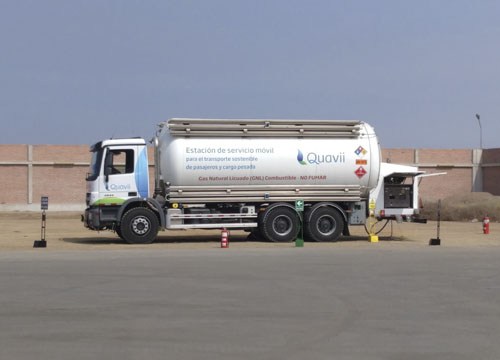 The unit was entrusted to HAM by Quavii, a commercial brand of the company Gases del Pacífico, which is part of Peru's Promigas Group. This service station allows refueling LNG to heavy cargo vehicles and passenger transport.
The mobile unit, located in Trujillo, also known as Micro Refueler, has a cistern with the capacity of 25 cubic meters of LNG which can supply fuel to a total of 30 transport units, HAM said in a statement.
The Micro Refueler unit was put into service on February 4 and 5 while the first refueling was carried out on February 7.
With the Micro Refueler, HAM collaborated with Quavii to take the first step in the implementation of the Green Corridor project which aims to encourage the implementation of LNG service stations along the entire northern coast of Peru.