Hann-Ocean eyes Aeolian Islands' waves
Singapore-based company Hann-Ocean Energy has conducted a preliminary feasibility study for deploying a Drakoo wave energy converter array onto a breakwater in Santa Marina, on the Italian island of Salina.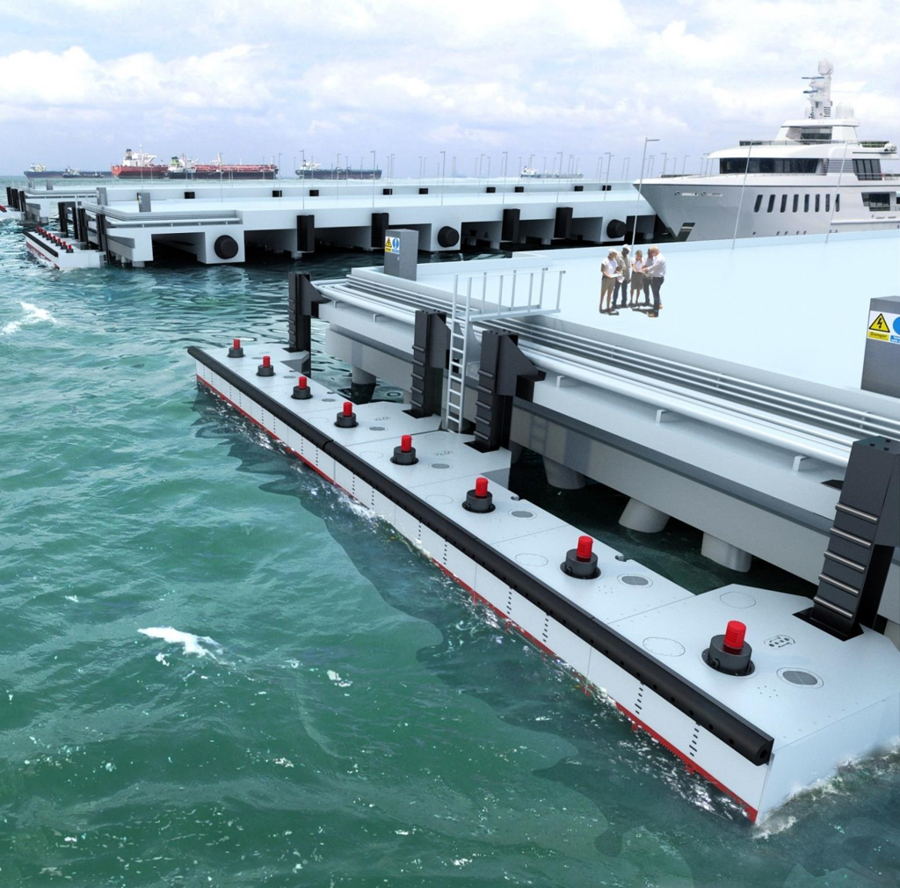 The Managing Director of Hann Ocean, Henry Han, met with Salvatore D'Urso, General Manager of the Regional Energy Department in Sicily Region early in November to discuss the possibility of developing a pilot wave energy project in the region using the company's Drakoo wave device.
Namely, the project could be developed through a planned upgrade of the jetty at the town of Santa Marina, where Hann-Ocean could supply a Drakoo wave energy converter-equipped pontoon and recreational area for the town's harbor.
Able to work in floating mode as well, Drakoo device models can be connected in large scale arrays where the units are linked to each other using the company's proprietary Rigid Pontoon Connectors (RPC) or by simply welding them together, according to Hann-ocean.
The Drakoo wave energy converter is a twin-chamber oscillating water column system that works by transforming waves into a continuous water flow which drives a hydro turbine generator to produce electricity.
These self-buoyant devices can float on their own or be tethered to existing floating structures such as floating wind turbines, semi-submersibles, floating jetties, and floating breakwaters, the company said.
This was discussed with Domenico Arabia, Mayor of Santa Marina, and Clara Rametta, Mayor of Malfa, who were presented the results of the feasibility study for the proposal.
Salina is the second largest island of the Aeolian Islands volcanic archipelago north of Sicily, in southern Italy. Santa Marina is one of the main towns of Salina, bordering other important municipalities of Leni and Malfa.