Hapag-Lloyd Joins the Marine Fuel Recovery Line-Up
German carrier Hapag-Lloyd has developed its own marine fuel recovery mechanism aimed at curbing the impact of fuel price hikes stemming from the 2020 sulphur cap.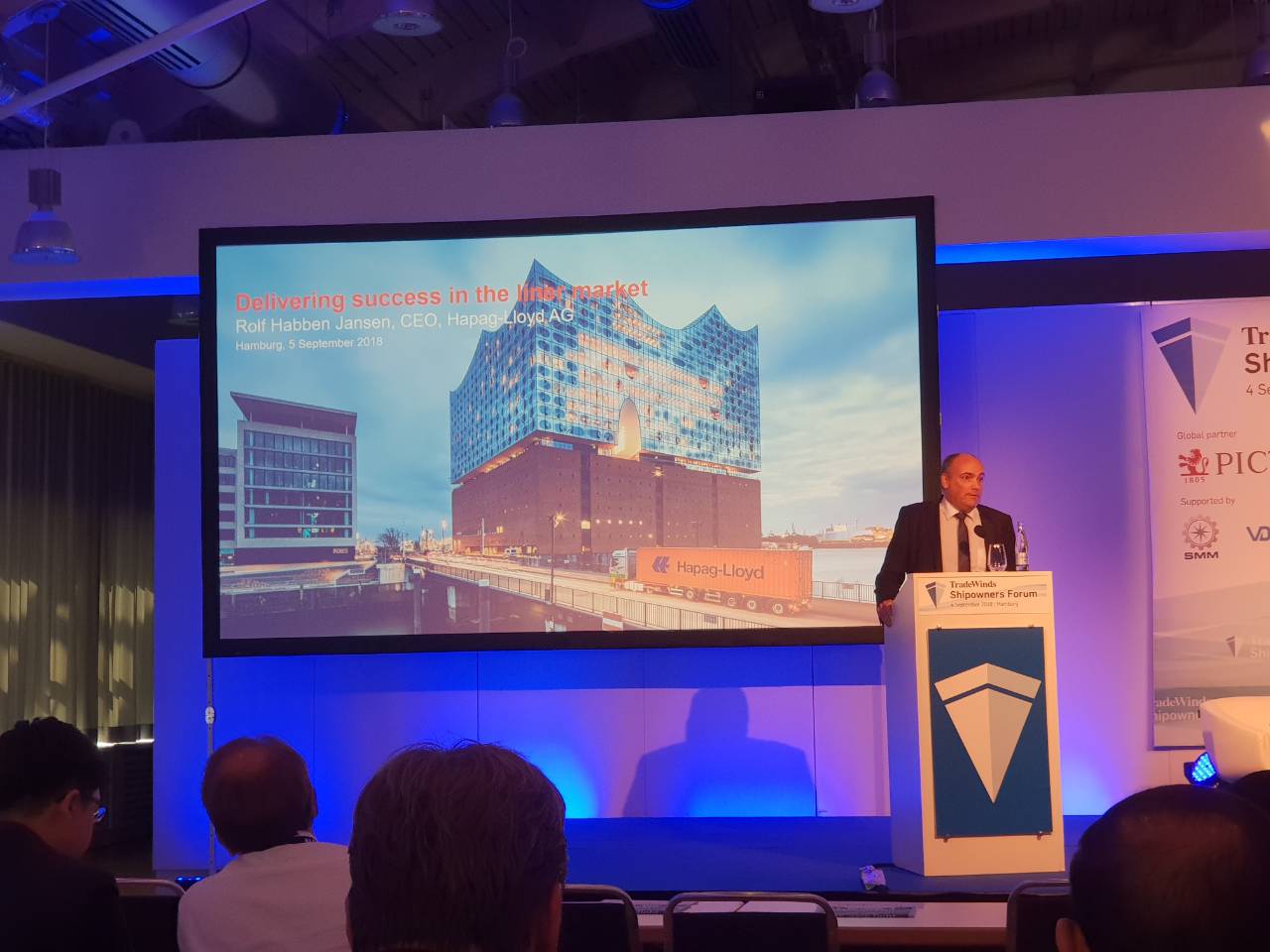 Hapag-Lloyd joins  liner giants such as Maersk Line, MSC and CMA CGM in introduction of fuel surcharges , which have not been welcomed by shippers.
The company revealed earlier that it anticipates its fuel bill to increase to additional USD 1 bn from the new regulations.
This is made on the assumption that the price spread between highsulphur fuel oil (HSFO) and low-sulphur fuel oil (LSFO 0.5%) will be USD 250 US per tonne by 2020.
The new mechanism will be gradually implemented from January 1, 2019 and replace all existing fuel-related charges, the company said.
"We embrace the level playing field and environmental improvements resulting from a stricter regulation, but it is obvious that this is not for free and will create additional costs. This will be mainly reflected in the fuel bills for low-sulphur fuel oil, as there is no realistic alternative for the industry remaining compliant by 2020. With our MFR, we have developed a system for our customers that we think is fair, as it allows for a causal, transparent an easy-to understand calculation of fuel costs," said Rolf Habben Jansen, Chief Executive Officer of Hapag-Lloyd.
The MFR is based on a formula that combines consumption with market prices for fuel oils

The formula takes into account various parameters, such as the vessel consumption per day, fuel type
& price (specific for HSFO, LSFO 0.5% and LSFO 0.1%), sea and port days, and carried
TEU.
Hapag-Lloyd is also looking into other technological options for the reduction of emissions that might be able to cover a small share of a fleet, including LNG as marine fuel and scrubbers.