Happy New Year 2019!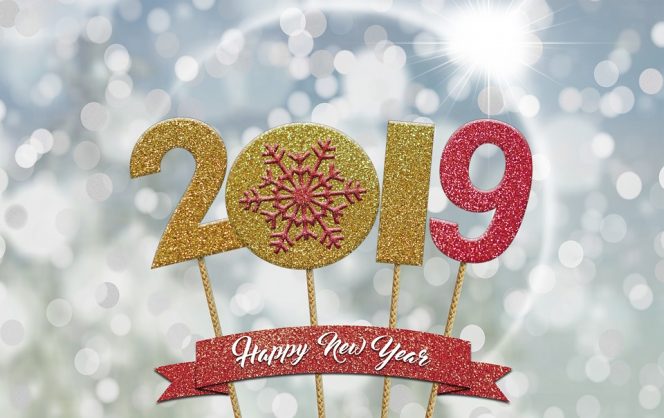 Dear readers,
Offshore Energy Today wishes you a happy and prosperous New Year 2019! Thank you for reading us, and for coming back for your daily portion of the latest offshore industry news for almost a decade now.
In the past years, on December 31, we usually wrote about what had happened in the industry during the year, but this time we'll share more about us, and about you, as well. So here it goes.
In 2018, you've helped us reach a number of almost 9 million page views, and 2.4 million new users. We'll make sure to keep working hard and to keep delivering daily so you don't miss a thing.
The offshore industry is still male-dominated, and this shows in our user statistics as well, where 23.1 percent of our website visitors are female, and 76.9 percent male.
According to Google Analytics, most visitors came to Offshore Energy Today from the U.S., UK, India, Norway, Singapore, The Netherlands, Australia, Malaysia, Canada, and the United Arab Emirates.
When it comes to cities, OET is most read in London, Houston, Singapore, Aberdeen, New York, Kuala Lumpur, Perth, Oslo, Dubai, and Lagos.
What was somewhat surprising is that most of our social media visits came from our Linkedin showcase page which was established a little over a year ago and currently has 25.000 followers.
OET pageviews from Linkedin even surpassed our Facebook page which has around 100.000 followers. If you're not following us on social media, please do ?.
Regarding the browsers our readers use, in 2018 most of you read us via Google Chrome (43%), followed by Safari (23%), followed by you won't believe it, Internet Explorer (18%). The remaining browsers include Android Webview, Firefox, Edge, and Opera.
Our most read article was breaking news in October announcing the proposed merger agreement between Ensco and Rowan which will, once completed, create a driller with the broadest geographic presence of any offshore driller in the market.
So, that's enough of statistics for now, you probably have a better place to be at on December 31.
Offshore Energy Today wishes you a wonderful new year filled with abundance, joy, and treasured moments. May the year 2019 be your best year yet!
p.s. We'll be taking it slow with the news in the next two days. On Tuesday and Wednesday, we'll be releasing our most read articles by each quarter of 2018, and you'll be able to revisit our most watched videos and interviews. Cheers!
Related news
List of related news articles