Hibiscus Petroleum buys into 3D Oil license off Australia
Malaysia's Hibiscus Petroleum has completed its 50 per cent acquisition of interest in the exploration permit VIC/P74 offshore Australia from 3D Oil.
Hibiscus said that the acquisition of the 50 per cent stake followed the earlier exercise of its farm‐in option.
To remind, Carnarvon Hibiscus Petroleum (CHPL), an indirect wholly‐owned subsidiary of Hibiscus Petroleum, entered into an assignment agreement with 3D Oil, for the permit on 8 May 2020.
After approval and registration by the Australian National Offshore Petroleum Titles Administrator (NOPTA) on 6 July 2020, CHPL entered into a joint operating agreement with 3D Oil on 23 July 2020.
NOPTA's approval for the joint operating agreement was obtained on 7 October 2020, facilitating the completion of CHPL's acquisition of a 50 per cent interest in the permit.
It is worth reminding that NOPTA awarded 3D Oil Limited the VIC/P74 permit back in July 2019. The 1,006 square kilometre VIC/P74 is adjacent to the Kingfish oilfield, the largest oil field ever discovered in Australia, which has to‐date produced over one billion barrels of oil.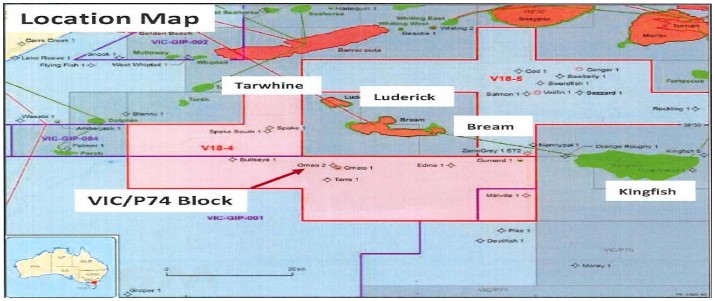 3D Oil holds interests in three other offshore permits – VIC/P57, also located in the Gippsland Basin (24.9 per cent), T/49P in the Otway Basin adjacent to the Thylacine Gas Field (100 per cent), and WA-527-P (100 per cent) in the Bedout sub-basin adjacent to the recent significant oil discovery at Dorado.
Hibiscus Petroleum holds 75.1 per cent direct interest in VIC/P75 and 100 per cent interest in VIC/L31, both also located in the Gippsland Basin off Australia.