Higher production, divestments boost Petrobras' 3Q result
Brazil's Petrobras reported an increase in 3Q net income, largely reflecting the increase in oil and gas production and the capital gain from the sale of fuel distributor BR Distribuidora.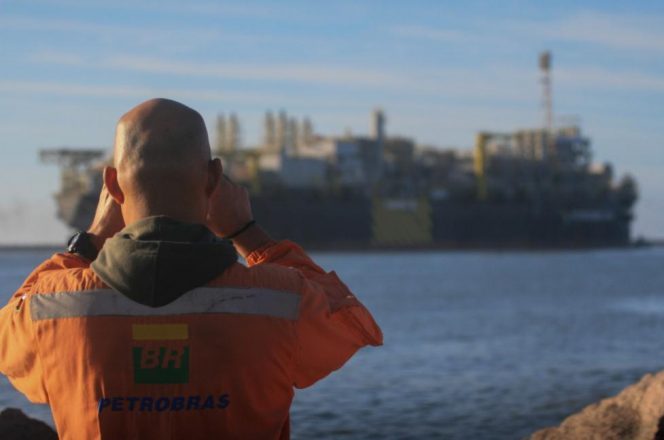 Net income attributable to Petrobras' shareholders for the quarter was R$9,1 billion, up from R$ 6,6 billion in the third quarter of 2018.
Petrobras said that in 3Q, the sharp drop in Brent was mitigated by the good operating performance and by the increase in pre-salt share in total production (60.4% of oil production in the quarter).
According to the CEO Roberto Castello Branco, oil and gas production reached a record level of 3.0 MMboed in August, when a daily record of 3.1 MMboed was also reached, and the cost of the lifting of pre-salt oil dropped to only five dollars a barrel.
"The ramp-up of the new platforms significantly influenced production growth, with pre-salt accounting for 60.4% of Petrobras' total oil production in Brazil…Pre-salt cash cost (lifting cost) reached an unprecedented level of US$ 5.0 per boe, which contributed to the company's average lifting cost averaging less than US$ 10 per boe (US$ 9.7 per boe)," the CEO said.
In 3Q19, investments in the Exploration and Production segment totaled US$ 1.9 billion, down from $3.4 billion a year ago.
According to data shared by Petrobras, 50 percent of its oil product exports went to the U.S., while 64 percent of its crude oil exports went to China.
Debt reduced but still heavy
Commenting on  Petrobras' debt, the CEO said: "Petrobras' gross debt reached US$ 90 billion on 9.30.2019 against US$ 101 billion at the end of 2Q19, which happened to be equal to Argentina's current foreign debt… However, we have to recognize that much remains to be done, we are only at the beginning of a journey with many important
obstacles to overcome. We are still a heavily indebted company with high costs in an industry that faces major challenges in a global scenario of rapid changes and growing interdependence between different economic activities."
"Recognition of our deficiencies increasingly encourages us to work towards becoming the best energy company in generating shareholder value, focused on oil and
gas, with safety, respect to people and to the environment."
Petrobras concluded the public offering of BR Distribuidora shares in July, which, together with the cash inflow from the Pargo cluster sale, signed in 2018, resulted in a cash inflow of US$ 2.9 billion in 3Q19. In addition, Petrobras has signed contracts for the sale of shallow and terrestrial water fields for a total of US$ 213 million.
"These transactions, although of low values relative to the total of the portfolio of divested assets, are of paramount importance for efficient portfolio management and cost savings, as they are non-core assets. These sales have contributed to our total US$ 15.3 billion in total signed and completed divestment transactions by 2019 to date,
including transactions signed in 2018 and completed 2019," Petrobras said.
---
Offshore Energy Today Staff
Spotted a typo? Have something more to add to the story? Maybe a nice photo? Contact our editorial team via email.
Also, if you're interested in showcasing your company, product, or technology on Offshore Energy Today, please contact us via our advertising form, where you can also see our media kit.
Related news
List of related news articles